List of Military Cadet Colleges in Pakistan & Latest 2024 Rankings
We have listed down all the Top Military Cadet Colleges in Pakistan in detailed information announced by www.ispr.gov.pk ISPR Inter-Services Public Relations.
Cadet colleges are a special school system of the Pakistan Armed Forces that act as feeder schools for the services officer training academies of the Pakistan Army, Navy and Air Force.
These are the special institutions which aim to produce students to Join Pak Army capable of leading the country and also acting as skilled army officers. In army colleges, they provide special training and top-level education with the rules and regulations.
Currently, in Pakistan, behind the cadet colleges, there are so many army public schools and colleges running that they are providing quality education to the children of Army persons as well as civilians at a very economical fee.
Pakistan Education Development Organization is a private NGO, run by a retired senior naval officer from the Pakistan Navy and Education Directorate who joined hands under the leadership of commander Muhammad Sibtain Shah, who had already been the pioneer founder of Private Sector Cadet Colleges in Pakistan since 1996.
Sibtain Shah, during his service in Pakistan Navy, held positions in the Education Directorate of Pakistan Navy and started many new projects in Education for Pakistan Navy. After retirement, he had been involved in education projects and construction of Pakistan Navy and his company had undertaken projects like Bahria College Islamabad extension, Pakistan Navy Model School, Bahria University extension and a number of Private Boarding schools which were under Mr Sibtain Shah. He had a keen interest in education and an understanding of its importance for future generations.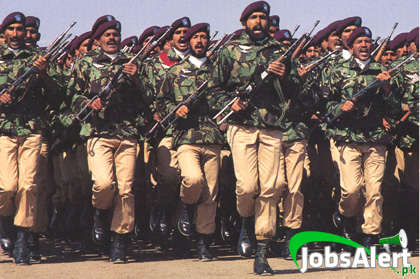 How To Join Pak Army After Matric, FSC, Inter, BSC, Masters, MBBS & MBA
List of Best Military Cadet Colleges in Pakistan 2024
Military Cadet Colleges History
This system was first established in the pre-independence era. The very first to be established was the Prince of Wales Royal Indian Military College in March 1922. The expansion of the Pakistan Armed Forces and the broadening of the social base of its officer corps from the 1960s onwards has led to the expansion in the number of cadet colleges and their distribution around the country.
Names of Military Cadet Colleges in Pakistan:
Cadet College Rawalpindi
Cadet College Jhang
Cadet College Jhelum
Cadet College Lahore
Cadet College Chakwal
Cadet College Murree
Cadet College Khanpur
Cadet College Pasrur
Cadet College Fort Munro
Cadet College Skardu
Cadet College Kohat
Cadet College Swat
Cadet College Larkana
Cadet College Petaro
Cadet College Mastung
Cadet College Jaffarabad
Cadet College Sui
Top 8 Military Cadet Colleges Colleges In Pakistan:
1. Cadet College Hasan Abdal:
Cadet College Hasan Abdal was the first cadet college in Pakistan. It was established by the Punjab Government and started by General Muhammad Ayub Khan to serve as a feeder institution to the services academies. For this purpose, military wings were started in 1952 at Government College Sahiwal and Islamia College Peshawar. It is located in Punjab province and is one of the most well-reputed and leading institutes. It is basically a residential secondary school located in Attock and has been established to train students in a manner that they become capable military officers.
2. Cadet College Murree:
MCM is a military high school located in Upper Topa Murree. Military College Murree is very close to Rawalpindi thus allowing easy access to it. It was established in 2004 and despite not being a very old institute, it has made a name for itself very quickly. In addition to basic education, the cadets are also encouraged to take part in various sports in order to keep them fit both physically and mentally.
3. Cadet College Sui:
Military College Sui was established on January 3, 2011, with the aim of promoting quality education in Balochistan. The college has progressed a lot within a short span of only four years and has earned a reputation matchable with the other military colleges. Well, qualified faculty members from the Army Education Corps are striving hard to impart the best education to the cadets. Military College Sui is entrusted with providing quality education and training to the youth.
4. Cadet College Jhelum:
It is located in Gujrat District. The college started operating in 1922 and over the years it has produced many top-ranked officials of Pakistan armed forces.
5. Cadet College Petaro:
It is located in the Jamshoro District of Sindh Province. Cadet College Petaro, the second oldest Cadet College in the country has always endeavoured to continue nation-building by producing great scholars, professional soldiers, politicians, businessmen, engineers, doctors etc. Good quality education, personality, and physical development have been the top priority at Cadet College Petaro. This college has recently established the Cambridge system of education.
6. Cadet College Jhelum:
Cadet College Jhelum is a military prep school in Jhelum about 4 km from the city of Dina. The mission of Cadet College Jhelum is to provide education and training to cadets for a commission in the Armed Forces.
Stated Objectives:
Leadership and physical training to prepare the cadets for a commission in the Armed Forces.
To prepare the cadets for professional colleges to become physicians, engineers, scientists and civil servants.
Incubate religion.
7. Garrison Cadet College Kohat:
Garrison Cadet College Kohat is a boarding school, situated in Kohat city. It is one of the top ranked cadet colleges in Pakistan. It was established as Kohat Garrison College. Later, it was renamed Garrison Cadet College Kohat. After the approval of the Chief of Army Staff General Pervaiz Musharaf, the land was provided by the Pakistan Army.
8. Cadet College Kohat:
It is located in Khyber Pakhtunkhwa province, the college offers 8th to 12th class education for boys. The college first opened in 1965 and with the passage of time, it has successfully updated its infrastructure and leading methods according to modern day needs.
Eligibility Requirements for Pakistan Military Academy
Selection in a long course for PMA (Pakistan Military Academy) is open to all citizens, irrespective of their religion, region, caste or creed.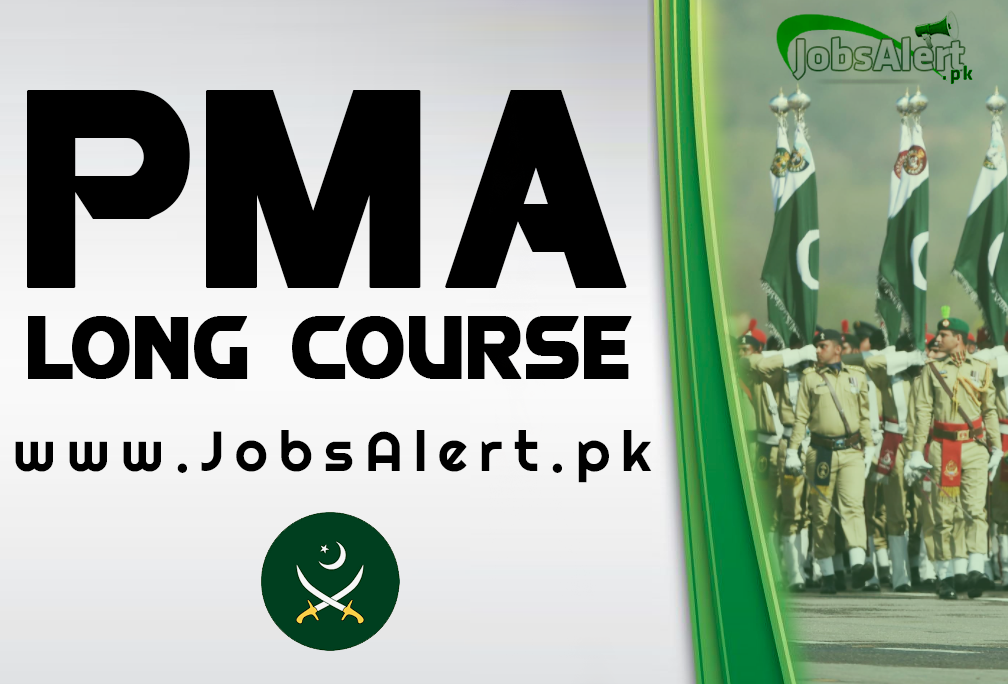 What is PMA Long Course, Requirements & Details
Cadet Life: 
Cadets should expect to get to know each other very well during various training events as they work side by side to accomplish given objectives:
■ What is PT like and waking up early?
PT is fun, and motivating and gives cadets a chance to very rewarding increased their physical fitness.
■ Uniform on Campus:
Wearing a uniform very rewarding experience. Many times a cadet may be asked what different patches mean, why a patrol cap must be worn and several other questions.

List of Pakistan Army Ranks, Badges, and Salary Chart
The Scope of Military Colleges In Pakistan:
Cadet College jobs in the Pakistan Army are offered twice a year. Educated youth are enlisted in the Pakistan Army as officers through PMA long course. Direct short service commission in Pakistan Army can get after a BA or BSc degree. A soldier is trained in such a way that he can face the enemy under any circumstances. Therefore, officers and soldiers are expected to be coped with different sorts of situations. Also, there are many benefits of joining the Pakistan Army. Lots of facilities are given. A well-defined path with no uncertain future.
Interested Blog...
About the Author
Post Your Comment