Here at this page, we'll discuss How to get a study visa for Australia from Pakistan 2020 (Forms, Fee, Consultants). The most important thing related to applying for study visa is to have complete knowledge of Forms to apply, Processing Fees and the most of all Consultant which would guide you properly about the get study visa for Australia from Pakistan.
We all well aware that how much important education is important as oxygen for a living and was going to be on a peak. Most students are now giving high preference to abroad studies and are moving to abroad for higher studies and along with studies Pakistani students are also part-time jobs and after completing their studies they also remain in probe of jobs over there.
In this way, they settle their self and their upcoming future. So here I am going to describe the process of applying student visa and its requirements for the visa.
How to get a study visa for Australia from Pakistan 2020 (Forms, Fee, Consultants)
Australian Embassy in Pakistan Details
Embassy
Australian High Commission
Address
Constitution Ave and Ispahani Road, Diplomatic Enclave No. 1, Sector G-5/4 Islamabad / PO Box 1046, Islamabad, Pakistan.
Email
[email protected]
Telephone/Fax
+92 51 8355500 / +92 51 2820112
Website
http://pakistan.embassy.gov.au/islm/home.html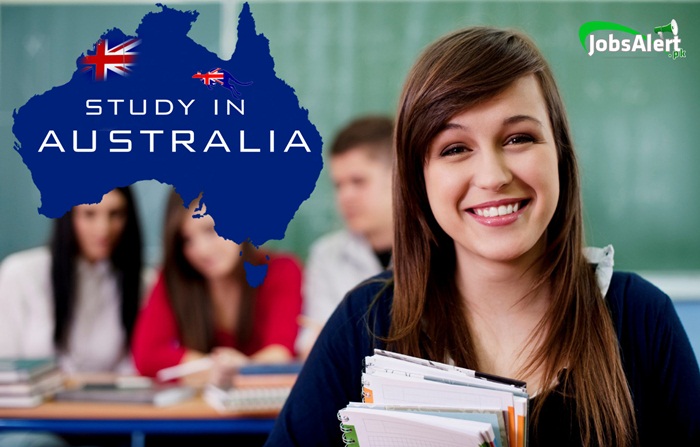 How to apply for Student Visa:
First of all, a student when applying for Australian University when he/she receives a confirmation letter from your institute or from any other authority. If you submit a letter of offer of visa then it will be granted only when the EcoE has been issued. For this, you will need a student visa for the whole time in Australia. For this one have to apply for student visa first from the Australian Embassy and level 1 students apply for a visa online.
International students also need student visa throughout the entire time when they have been admitted in an institute for an educational program in Australia and this visa will allow students to live, study and do work also and to visit family and friends out of Australia too.
If an international student wants to renew their visa so they should renew it before leaving Australia because after expiry they have to again apply for a visa and have to pay new fees again.
The Australian visa allows students to work in Australia within  the time period of visa and duration of course plus one month (28 days before the last day of class)
Age should be 16 for applying for a visa.
The visa of the student is associated with certain terms and conditions which are listed below:
Language courses like English, IELTS preparation, and Cambridge etc.
Professional courses like 9VET courses, Vocational Education, and training)
Undergraduate courses (Bachelor degree, Master's degree, and Ph.D.).
The student visa is acceptable only if combined with accredited courses provided by some Australian schools and institutes and visa is associated with the confirmation of enrollment which recognizes the starting and ending dates of course.
One can combine multiple courses with the same visa as a language course and a vocational course.
The minimum duration of a course is 12 weeks and the maximum is 50 weeks.
Documents Required:
There are several Australia student visa requirements that you must meet if you want to study abroad in this incredible country. As of March 24, 2012, the Australian government is evaluating applications for student visas based on five Assessment Levels (with Level 1 having the least stringent criteria applied and Level 5 having the most stringent criteria applied) that take into account two key factors:
A student's passport country
A student's main course of study
One method of Australian visa is based on five assessment method which is mentioned above and the second method is another one which I am going to share with you.
The second method is the "streamlined processing" procedure (if a student is eligible) which gives a student an Assessment Level of 1 (least strict criteria applied) regardless of their passport country/nationality. To be eligible for the "streamlined processing" procedure, an international student must provide the Australian government with confirmation of their full-time enrollment in an approved education course (e.g., bachelors, masters or doctorate program) at an authorized university when they submit their student visa application and, of course, meet other Australia student visa requirements.
The Confirmation of Enrollment:
The first requirement for a student visa to Australia is the Confirmation of Enrollment (Coe). Prior to applying for an Australian student visa, an individual must receive official confirmation of their full-time enrollment in an eligible educational program in Australia. This may involve an "Offer of Place" letter or an electronic "Confirmation of Enrollment" (Coe) certificate from an authorized educational institution that is accredited by and registered with Australia's Register of Institutions and Courses for Overseas Students (CRICOS) confirming that the student has been accepted for full-time study in their program. For secondary school exchange students, an "Acceptance Advice of Secondary Exchange Student" (AAES) document must be filled out and submitted to the Australian government. An international student applying for the Subclass 576 Australian AID and Defense Student Visa will be required to provide an official letter from the sponsoring agency confirming their support for the educational program in Australia.
English Level:
There is also an English language requirement for most international students who apply for a student visa to Australia. Unless applying for the Subclass 570 Independent ELICOS Sector Student Visa (to study English in Australia), international students must prove that they possess at least the minimum proficiency level in the English language through assessment scores on the IELTS, TOEFL, Pearson (PTE), or Cambridge (CAE) tests.
Satisfactory health:
Applicants for a student visa to Australia must provide proof that they have satisfactory health. On a related note, all international students (and all eligible family members who will join them in Australia) must maintain adequate health insurance from the Overseas Student Health Cover (OSHC). In some cases, students may be able to pay the medical insurance premium to the school they are attending and then the school can pay the health insurance provider on behalf of the student.
Financial support:
Similarly, applicants for a student visa to Australia must provide proof of their ability to support themselves and all family members who will accompany them in Australia, including their capacity to pay for their educational program, living expenses, travel, etc. Additionally, in order to be approved for a student visa to Australia, an applicant must not have any unpaid debts owed to the Australian government (unless arrangements to repay outstanding debts have been made).
Other Requirements:
There are various other Australia student visa requirements that must be met, including and which includes many things which I am going to enlist below:
Providing proof that one is a person of good character (a police certificate may be requested); paying the application fee for the Australian student visa; having appropriate living arrangements prepared for international students who are minors; possessing a secondary/senior high school diploma (if applying for an undergraduate university program); plus there may be prerequisites for particular Vocational Educational and Training (VET) programs. International students must also submit certified/notarized documentation in English (or with English translations attached) to support their application for a student visa to Australia and they must also note on their student visa application that they submitted the required documentation.
Finally, since November 5, 2011, applicants for a student visa to Australia must meet the "Genuine Temporary Entrant" (GTE) requirement. The GTE requirement was added to evaluate the likelihood of an international student's temporary stay in Australia. Considerations include the situation in the home country of the applicant; the immigration history of the applicant; possible circumstances of the applicant  while they are living in Australia; how beneficial the applicant's education program will be for their future; plus other issues that may impact the motives of an international student to remain in Australia on a temporary basis.
VISA FEE & PROCESSING TIME:
A non-refundable visa application charge of AUD$450 applies to most visa applications, with the exception of secondary exchange students and students sponsored under Commonwealth approved programs. In addition, there may be other expenses associated with your visa application, such as costs for medical examinations, police checks and the translation of documents into English (if required).
Processing Time:
Level 1: 14 days
Level 2: 21 days
Level 3 or 4 : 3 months