Here in the following you'll have How to get student visa for South Africa from Pakistan 2019-2020 (Forms, Fee, Consultants), to study abroad is everyone's dream but the basic thing is how to apply for the study visa, because due to unawareness mostly students get fraud by some fake consultants, so to resolve this problem we have developed this page.
Studying is one of the most important things and the most crucial part of every body's life because it not only makes us a well human being but gives us awareness and make us extremely broad-minded personality. So here I am going to share about the student visa for studying in South Africa that what are its requirements and needs on which from Pakistan.
As we know that the scope of studying abroad has reached on the peak and Pakistani students are mostly traveling to abroad for higher studies and after completing their studies they also offered to do some sort of jobs there along with rules and regulations. Let's discuss the requirements of visa application and many more procedures for studying in South Africa and its requirements also.
How to get a student visa for South Africa from Pakistan 2020 (Forms, Fee, Consultants)
South African Embassy in Pakistan Details
Embassy
High Commission of South Africa in Islamabad
Address
48 Khayaban-e-Iqbal (also Known as Margalla) Sector F-8/2 Islamabad Pakistan.
Email
[email protected] / [email protected]
Telephone/Fax
(+92) 51 226 2354-5-6 / (+92) 51 225 0114
Website
N/A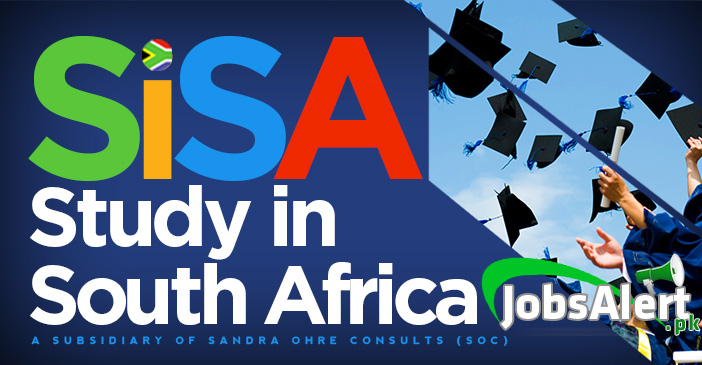 Details about Visa:
If you are an international student intending to study in South Africa – whether at a primary, secondary, or tertiary educational institution – you must first apply for and be granted a study permit. A South African educational institution cannot register an international student until a valid study permit has been issued.
Or if one is doing the job over there any family member he/she also needs study permit too.
One must apply for the study permit before leaving South Africa. The fact that you have been accepted by a South African educational institution does not guarantee that you will be issued a study permit. And you cannot enter South Africa on a visitor's visa and then apply for a study permit.
How to Apply for a Study Permit:
For study permit, one must have to receive the acceptance letter from the educational institute where the student is enrolled and submit the application and study permit to the nearest South African Abroad office.
All travelers will need a passport valid for at least 90 days following your departure date from South Africa. However, we strongly recommend traveling with 6 months validity on your passport at all times.
Documents should be Attached with Application Form:
Your passport, which should be valid for at least 30 days more than the application period.
 Proof that you are financially able to pay your tuition fees and have adequate means of support. You will need to submit three months' worth of bank statements.
 Proof of medical or health insurance coverage that is registered or recognized in South Africa.
A repatriation guarantee. Unless you have a written undertaking of support from a South African, you will need to lodge a cash deposit equivalent to the value of a return ticket. In the case of African students, proof that your country has signed a written undertaking to pay costs for deportation should it become necessary. However, if your course is less than a year, or you will be attending a religious institution, you will be exempt from this requirement, and you only need a valid return/onward ticket.
A medical certificate and a radiological report (chest X-ray) or skin TB test.
 If you a minor – that is, under 18 – you will need to write permission from both parents or sole custody parent, along with proof of sole custody.
 If you are a minor, you must supply particulars of the person in South Africa who will act as your guardian and a letter of confirmation from the intended guardian.
 An official letter from the institution in South Africa confirming your acceptance and detailing the duration of the course.
If you are older than 18, a Police Clearance Certificate:
A duly completed application form (BI-1738) signed by the applicant.
Two passport photos.
Copy of birth certificate.
Round trip flight itinerary.
Duration of a Process:
It usually takes around six weeks for a study permit to be processed.  If you are applying for a renewal, you should do so at least 30 days before the expiry date of your original visa.
If I am here on a study permit, can I work?
If you have a valid study permit, you are allowed to work part-time for no more than 20 hours a week (although not during academic vacations).
If you plan to work as part of your studies or to get work experience, you will need to apply for permission from Home Affairs and include:
A formal offer to do practical training.
Consent from the educational institution.
Proof that you are still a registered student.
Study Permit Fees:
Processing Time: 10 business days
Processing Fee: US$72.00 money order or certified bank check only
Mailing Fee: US$16.00 FedEx overnight.