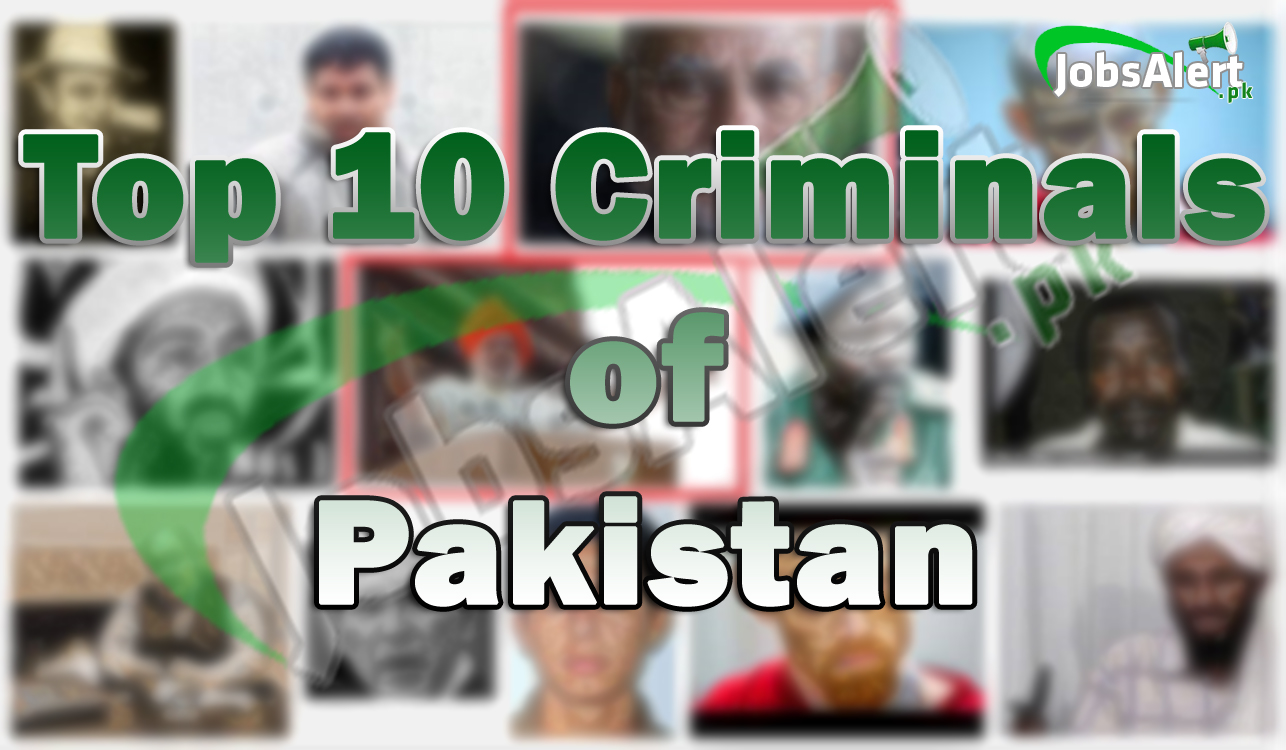 Top Ten Criminals of Pakistan 2023
As our beloved country, Pakistan is well known as the land of peace in all over the world and it is called as land of pure peoples, besides it, many snakes in the grass are present to destroy its peace and they do their evil efforts to snatch the purity of this land. Due to their evil acts people scares from everything and the development of country become vanish. Such kinds of people are a curse for a country. So let's discuss the top ten criminals of Pakistan.
Top Ten Criminals of Pakistan 2023 Complete List
1.

MATI-UR-REHMAN

:
Mati –ur- Rehman was born in 1977. He belongs to Bahawalpur, Punjab. He was Pakistani militant but now he has been identified as the Al Qaeda's planning director and was found to be involved in the attack of the prime minister of Pakistan Mr. Shaukat Aziz and also in bomb blasts in Karachi.The government has announced 1 crore for his capture, that is why he is on the top of the list.
2.

MANSOOR ALIAS

:
Mansoor Alias (Chota Ibrahim), belongs to Saddar Karachi and is the second most wanted criminal in Pakistan. He was involved in an attack on the president of Pakistan General Pervaiz Musharraf on Dec 25, 2003, in Rawalpindi. The government has announced 5 million for his arrest.
3.

QARI EHSAN-UL-HAQ

: 
Ehsan -ul -Haq is also called Basit, he is from Punjab province.He was also involved in suicide attack of a president of Pakistan. The government has announced 50 lac for his arrest.
4.

RANA MUHAMMAD AFZAL

: 
Rana Afzal who belongs to Masood Azhar Group TTP.He had a close link with Al-Qaeda and this person did their activities of terror along with the association of Al Qaeda and Taliban militants. 5 million rewards was announced for those who will provide information for the arrest of Rana Afzal.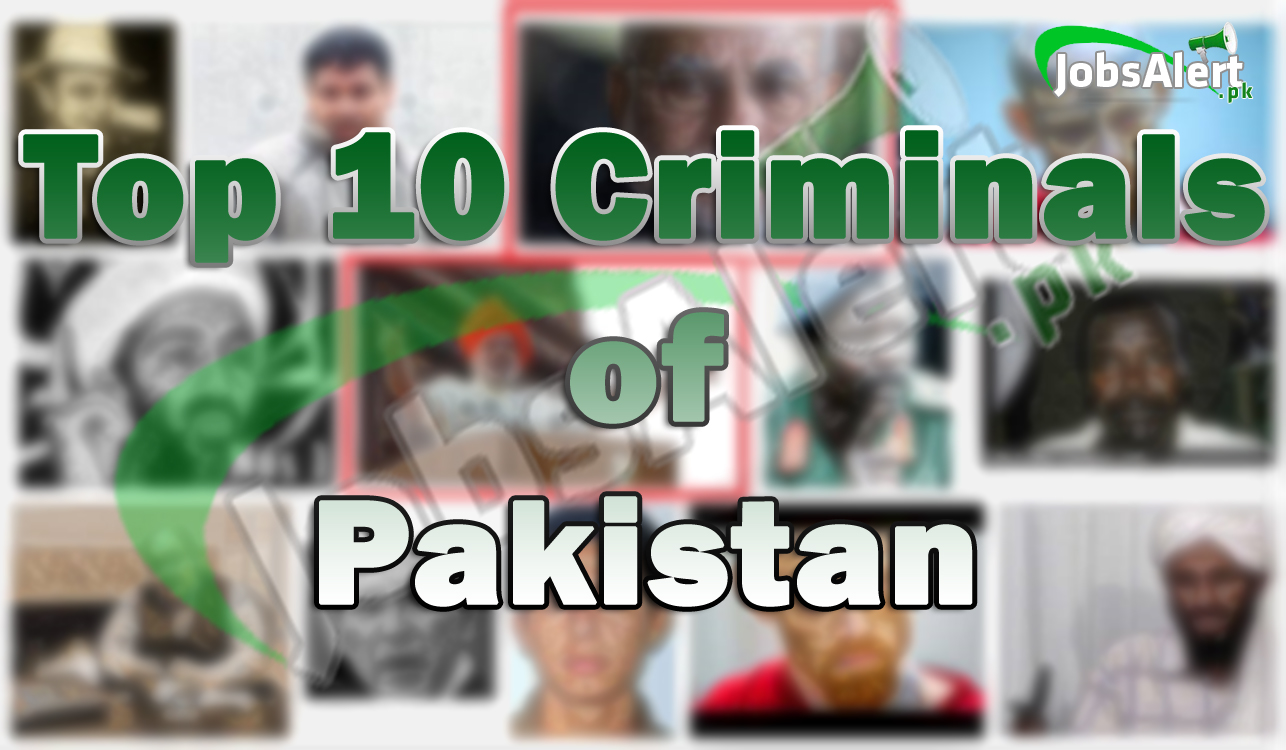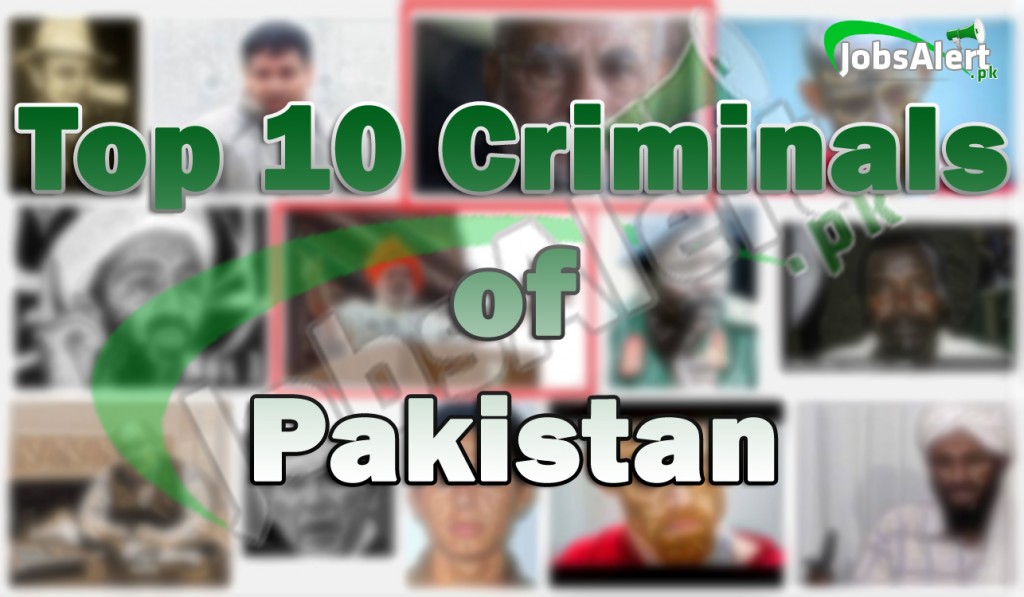 5.

IKRAMULLAH

:
He belongs to Waziristan and he was involved in a suicide attack on Benazir Bhutto in Rawalpindi and also killed 24 peoples and many were injured due to his attack. 20 lacks were announced for his arrest and providing information.
6.

QARI OBAIDULLAH

:
He is associated with TTP's Ameer Lashkar Khurasan group. He was the mastermind person in suicide bombing attack at ISI (inter-service intelligence) office in Qasim baila multan.5 million are also announced for his arrest.
7.

MUHAMMAD TAYYAB

:
He is the son of Muhammad Jamil Arain from south Sargodha and is also called as Baba Ji. He belongs to Jaish-e-Muhammad group. He was involved in the suicide attack on PTS Sargodha where 9 people were killed and 44 got injured. That's why this person is known for his crime.
8. 

ABDUL HAMEED WATTO

: 
He is also known as Watto and Abu Tariq and is from Sheikhupora, Punjab. This person was involved in a suicide attack on GPO chowk and Nawal War College Lahore in which 27 people were killed and 73 were injured. Due to this act, this person is on the list of top criminals. 1 million was announced for providing his information.
9. 

MUHAMMAD HARRON AKBAR KHAN

:
He is also known as Ilyas Moravia and is from North district Sargodha. He was involved in PTS attack Sargodha in which 9 people were killed and 44 were getting injured by his attack.he is from Tehrik –e- Taliban.
10.

AYUB

:
The tenth and the last personality of this list is the son of Haji Habib Pathan who belongs to Waziristan and is also called Saifullah. He was involved in an attack in Sakhi Sarwar district Dera Ghazi Khan where 52 peoples were killed and due to these acts, he is enlisted as a criminal.
Interested Blog...
About the Author
Post Your Comment