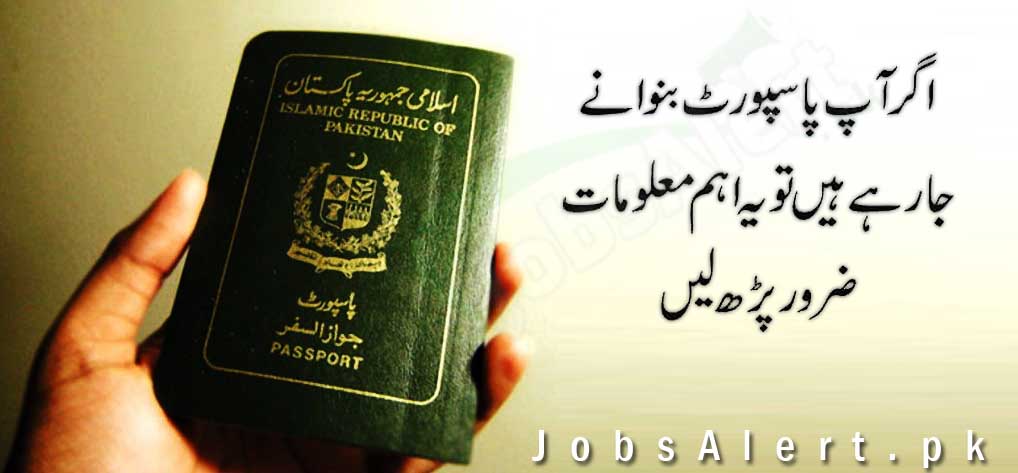 How to Get Passport Online in Pakistan Procedure, Fee, Details
Here on this page, I am going to increase your knowledge about How to get Passport online in Pakistan procedure, fee detail. As, we know that if anyone who wants to visit any country the person needs passport to visit either for business, tourism and for any other purpose you must possess the passport to visit the desired land and for getting the passport there are few steps and persons called agents remain involved in the making process of it. But, unfortunately, many people are misguided about this procedure and have to face consequences because of lack of information. But here now I will tell you about the complete process of Passport getting to get rid of all sort of risks. So, here at this page, I am gonna aware you about the process of its making fully so let's have a look now on its fee, have a look at its procedure and document required.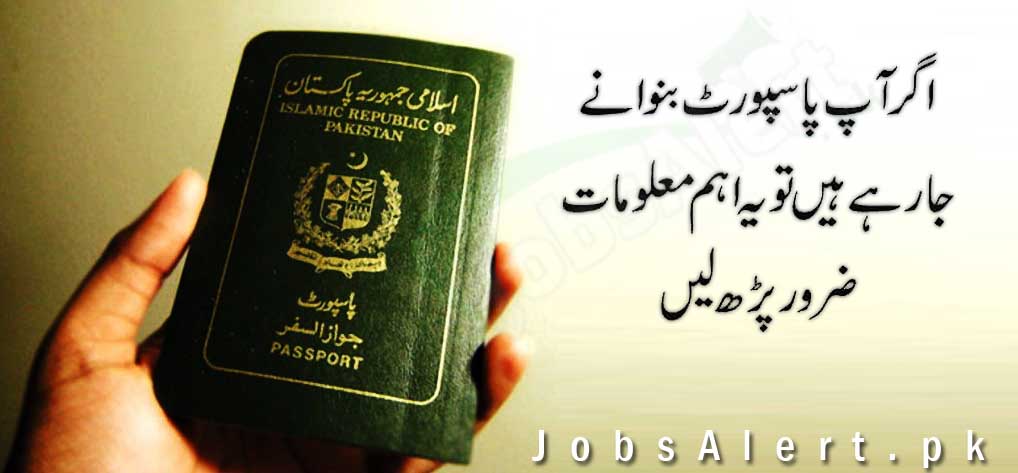 Beware of Agents Outside Passport Office
 MRP Passport:
For all the citizens of Pakistan ordinary Machine Readable Passport issued by the department.
Types of MRP Passport:
There are two types of Machine Readable passport which are named below as:
Normal Passport
Urgent Passport
Validity of  MRP Passports:
The validity of MRP Passport is for 5 and 10 years.
Passport having the validity of 05 years cannot be converted into validity for 10 years.
Children under age of 15 years will be issued Passport having 05 years validity.
Duration of Normal MRP Passport:
The duration of issuance of Normal Passport is 10 processing days.
Duration of Urgent Passport:
The duration of Urgent Passport issuance is 4 working days.
Fee for the 5 years validity Normal & Urgent Passports:
Normal Passport (36 Pages) worth's 3000/.
Urgent Passport (36 Pages) worth's Rs. 5000/
Normal Passport (72 Pages) worth's Rs,55,00/.
Urgent Passport (72 Pages) worth's Rs. 9000/.
Normal Passport (100 Pages) worth's Rs.10000/.
Urgent Passport (100 Pages) worth's Rs.12000/.
Fee for the 10 years validity Normal & Urgent Passports:
Normal Passport (36 Pages) worth's Rs, 5, 400/.
Urgent Passport (36 Pages) worth's Rs.9000/.
Normal Passport (72 Pages) worth's Rs. 9,900/.
Urgent Passport (72 Pages) worth's Rs. 16,200/.
Normal Passport (100 pages) worth's Rs. 10,800/.
Urgent Passport (100 Pages) worth's Rs. 21,800/.
Now I will let you know about the passport tracking system via SMS / Online.
Passport Tracking System Via SMS:
Hey guys, for all of you one of the most instant and good news is there than now you can track your passport within a glimpse via SMS and the process for this tracking includes send the SMS to 9988 and write your Token number 11 and send it and within instant and short time period you will get the passport tracking of yourself.
Passport Online Tracking System Steps:
Here is few system through which one can track the passport online easily and quickly so let's head towards the steps which need to be followed.
First of all the applicants should check their status of their MRP Passport which should be processed within 3 months.
The applicants must be having the username or login address to track the passport online. By entering the username and password you will log in to use and access.
Every user is able to track the passport 3 times per day.
This tracking facility is free to access, freely one can use this facility.
Any person acquiring money for this system so that person will be charged and reported will be dealt strictly.
Home Delivery of Passport in Cities of Pakistan:
 As day by day number of the enhancements are coming before our eyes and are immensely incredible to be viewed which are beyond our imaginations. So simply now the passport home delivery system has started in the 53 cities of Pakistan which are named as:
Cities for Home Delivery

Islamabad
Rawalpindi
DI Khan
Gujjar Khan
Mandi Bahauddin
Swabi
Mansehra
Shiekhupura
Nowshera
Charsadda
Shahdra
Marakiwal
Kotli
Pirwal
Jalalpur
Haripur
Hangu
Vehari
Timergara
Swat
Sukkur
Sahiwal
Rahim Yar Khan
Quetta
Okara
Nawabshah
Narowal
Muzzafargarh
Muzaffarabad
Azad Kashmir
Mirpur
Larkana
Kohat
Kasur
Gujrat
Karachi
Dera Ghazi Khan
Sargodha
Hyderabad
Lahore
Jhang
Jhelum
Jaranwala
Chakwal
Bannu
Bahawalnagar
Bahawalpur
Attock
Abbottabad
Peshawar
Faisalabad
Gujranwala
Sialkot
Multan
Mardan
So, these all are the complete details to be had by all of you and hope so you will get these steps easy and will go on taking the taste of such opportunity.
Interested Blog...
Post Your Comment