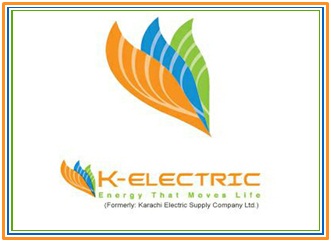 K-Electric Unit Rate List Karachi
K-Electric is the only electricity provider in Karachi, Pakistan, and has been serving the city for over a century. As of 2023, K-Electric has updated its unit rate list, which has raised concerns among Karachi's residents.
Electricity rates for domestic connections range from PKR 2 to PKR 25 per unit. However, commercial, industrial, and agricultural connections have higher rates. After an increase in general sales tax from 17% to 18% in the Finance Bill 2023 presented by Ishaq Dar, the price of energy has increased, and electricity is expected to become more expensive in the coming days. Electricity prices differ according to the number of units consumed, and there are unit slabs against which the cost varies.
Check Also: How to Get K-Electric Bill Duplicate Copy Online
K-Electric's tariff structure for 2023 includes a monthly fixed charge and a variable charge based on electricity consumption. The fixed charge for a single-phase connection is PKR 190, while the fixed charge for a three-phase connection is PKR 405. The variable charge is calculated based on the unit rate and the electricity consumed.
The revised unit rates will impact consumers, and they will have to pay more for electricity in 2023 than in the previous year. The impact of the increased rates will depend on consumers' electricity consumption. Those who use less than 50 kWh per month will be affected the least, while those who use more than 700 kWh per month will be affected the most.
Here is a table of K-Electric's unit rates for 2023 for domestic and commercial connections:
| Connection Type | Unit Rate (PKR/kWh) | Updated Price as of March 30, 2023 |
| --- | --- | --- |
| Domestic (Below 50 units) | 3.50 | – |
| Domestic (1-100 units) | 7.70 | – |
| Domestic (101-200 units) | 10.20 | – |
| Domestic (201-300 units) | 12.60 | – |
| Domestic (301-700 units) | 21.52 | – |
| Domestic (Above 700 units) | 24.73 | – |
| Commercial (Less than 5 kW load) | 20.80 | March 30, 2023 |
| Commercial (More than 5 kW load) | 24.26 | March 30, 2023 |
Note: FC Surcharge @ PKR 0.43/kWh and NJ Surcharge @ PKR 0.10/kWh are applicable in addition to the above on all consumer categories except lifeline.
According to the news from Nepra in March 2023, the International Monetary Fund has advised the Government of Pakistan to increase the electricity unit price by PKR 3. Nepra has approved an additional surcharge of PKR 3.39 per unit for electricity consumers, which will be collected from the public from March to June.
After the increase, the total surcharge will be PKR 3.82 per unit, and consumers are currently paying a surcharge of PKR 0.43 per unit. This surcharge will also apply to electric customers, and Nepra has issued a decision at the request of the federal government. In the next financial year, this surcharge will be reduced to PKR 1.43.
This information may be useful for individuals pursuing careers in fields related to energy and utilities, such as electrical engineers, energy analysts, or utility managers, as it provides insight into current rates and regulations in the industry. It also highlights the importance of staying up-to-date with changes in policies and regulations that could affect job responsibilities and career opportunities. Where you can also find the latest jobs in Pakistan.
Interested Blog...
Post Your Comment