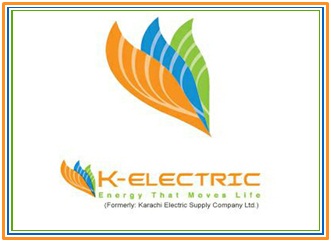 Check K Electric Bill Online & Print Duplicate Copy & Download
Why people need this service? simple answer is because it will help them to avoid huge fuss like we have in few decades back in Pakistan where we have to first submit form for another copy of our bill, till then we receive another bill along with arrears.
From now on we just have to visit their official website page where they have a search console thorough which we can easily get our duplicate bill by entering our reference number, it is a combination of 2 to 3 codes through which they can detect rightful owner of Electric consumer.
K-Electric bill reference # help you when you lost your Bill or you haven't received it yet and its last date is on a head and you have to get a head start on something that will help you, this is a general way to get web generated bills of of other electric supply companies.
For the viewers and electricity consumers of Karachi here one of the most known and the wonderful well-known page named JobsAlert.pk is going to make you aware about one of the great blessing which includes the online duplicate bill and downloading its copy. So, now you are able to have the duplicate bill of K-Electric or any other company bill from this page. In case if you forget to pay your bill and you if you lost your bill so this is the simplest way to get the bill from this way within the blink of an eye. Now, I will let you know about further details in the below heading.
Print your K Electric Bill Online & Get Duplicate Copy
About K-Electric:
A well-known company named KESC which is abbreviated as Karachi Electric Supply Company is made to provide electricity to the Karachi and its nearby towns. The company came into being on September 1913 and the work of this company includes Transmission, Distribution and Electricity Generation. Electricity generated by K-electric is distributed to Industrial Areas, for Commercial Use and for Agricultural use the electricity is being distributed. The company is having 2.5 million consumers to which it is providing the electricity. So, it's all about the company now, I will let you know how you will generate the duplicate bill online in the below heading.
For Electricity Companies Bill: Click Here
How to get Duplicate Bill Online:
First of all, you have to open the given link from the given page or can be obtained from the K-Electric's website.
After opening the link you need to enter the 14 Digits Reference number written in the bill without giving any space and click submit button.
As you click submit button so the bill will be generated before you.
In this way, you will download and print out the bill and pay it through any source.
So, follow these simple steps and get your bill in your hand without having any complication. And, don't forget to stay tuned with JobsAlert.pk page always.
Interested Blog...
Post Your Comment