For our honorable viewers, we provide here Check MEPCO Electricity Bill Online Download Duplicate Copy Print. The Multan Electric Power Company is the largest Electric supply company established by Government of Pakistan and it supplies electricity in 13 different districts of south Punjab. It is the electric supply company of Pakistan which touches the three provinces and five different distribution companies of Pakistan such as HESCO, PESCO, QESCO, FESCO, and LESCO. From the time of it was established this electric supply company is performing brilliantly and it provides every facility to its customers related to electricity such it has provided an online facility of Complaints, Online Bill Checking Facility and etc.
Check MEPCO Electricity Bill Online Download Duplicate Copy Print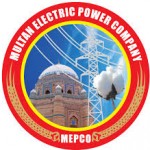 Here at this page, we'll discuss how we check MEPCO Electricity Bill Online and how we can download Duplicate Bill by taking print of it. MEPCO delivers Electricity Bill to its customers through courier or different agents but due to sometimes it doesn't reach us or sometimes we misplace it and at the time of payment we have to get a duplicate copy of our electricity bill. For to get Duplicate Electricity Bill you have visit nearest subdivision office or you can obtain copy of duplicate bill by visiting the official site of MEPCO and here at this page you can get access to an official site of the site of MEPCO and you can easily get duplicate copy of Electricity bill by staying at your home.
How To Get Duplicate Bill:
All you have to do just "Click" on the following web link given below and you'll be at the official site of MEPCO.
At the new page, you'll have to provide your 14 digit Numeric Reference Number without spaces in the relevant box and Click on the Submit button.
The system will generate your current electricity bill at your screen.
Take a Print of your Electricity Bill and Pay it into nearest Commercial Bank or small shops of Easy Paisa, Omni UPaisa etc.
Click the above Check MEPCO Bill Online Button and provide your 14 digits reference number to get your MEPCO Bill Online and download to pay.