Here at this page students from all over Pakistan can get all latest scholarships 2014-2015 announced by the colleges and universities of Pakistan. For all those students who are looking to have scholarship in any reputed college / university in abroad we'll provide you the facility to check all latest scholarships here at this page of our website. Here at this page we not only announced the latest scholarships but also we provide you complete information related to scholarship whether it is in Pakistan or in any other international country of World. By following information provided here you can easily get scholarship in your desire college / university and you can easily get the degree in which you wanted to study. All you have to do just keep visiting this page of our website and we'll update here all latest scholarships with complete eligibility criteria and how to apply procedure.
PHD
Job Description :
Get PEEF Scholarship 2019 for Ph.D. Online Form Download peef.org.pk from this page. For the residents and natives of Punjab mainly for the students its the wonderful and one of the most amazing offer from Chief Minister Merit Scholarship (CMMS) Program, under Punjab Educational Endowment Fund for International ...
Lahore, Islamabad, Karachi, Rawalpindi, Peshawar, Quetta, Gujranwala, Multan

Last Date

Apr 22, 2019
View & Apply
Graduation, Masters, PHD
Job Description :
Tap this page for HEC Saudi Arabia Scholarship 2019 Apply Online | hec.gov.pk/site/ksas. HEC welcomes applications for completely supported considering openings in Kingdom of Saudia Arabia (KSA) from skilled and spurred people from Pakistan/AJK. It is an extraordinary generosity motion from KSA to additionally ...
Lahore, Islamabad, Karachi, Rawalpindi, Peshawar, Quetta

Last Date

Jan 31, 2019
View & Apply
Intermediate
Job Description :
Get HEC Indigenous Scholarship 2018 for Undergraduate Program Online Application Form | www.hec.gov.pk. The Higher Education Commission is the familiar organization is inviting the students of Balochistan & FATA to apply for the "Indigenous Undergraduate Scholarships Phase-II" for the academic year ...
Masters
Job Description :
For Pakistani students here the brilliant news is there from Charles Wallace Pakistan Trust Scholarships 2019 Application Form Download from British Council Official Site. Guy's for all of the Pakistani individuals it's the great opportunity to avail this golden chance to avail and the main motive of ...
Masters, Graduation, Intermediate
Job Description :
This page is about SBP State Bank of Pakistan Merit Scholarships 2018 Application Form. Applications are being invited from the State Bank of Pakistan is the well known bank which aid in the financial assistance and looks after all the financial system of the country is currently providing the applicants ...
Graduation, Masters
Job Description :
Get Commonwealth General Scholarships Programs 2019 NTS Online Registration from this page of our site. The candidates who have a dream to study in the foreign countries to build their upcoming future bright and successful, so here is the golden opportunity from them by Commonwealth General Scholarships ...
Graduation
Job Description :
This page is about Chinese Language Scholarships Batch IV 2017 Advertisement Latest Final Candidates List. The good news is there for the natives of Punjab which is brought by the Govt of Punjab by Chief Minister Mian Muhammad Shahbaz Sharif by the agreement of both these countries is offering the Scholarship ...
Bachelor's, Masters, Ph.D
Job Description :
Here you will be having the latest scholarship opportunity from Stipendium Hungaricum Scholarship Programme 2017-18 Online Apply. Applications are being offered from the Higher Education Commission Stipendium Hungaricum Scholarship 2017-18 Hungarian Government under Bilateral Higher Education Exchange ...
Ph.D
Job Description :
Here in the following I am going to throw light on a fantastic update from Shahbaz Sharif Merit Scholarship Program 2017 PEEF Online Form. On behalf of all the students here a golden scholarship opportunity has announced from All those candidates who possess the nationality of Pakistan and have got admission ...
Job Description :
Once again from Punjab a marvelous news is knocking your doorsteps from PWWB Punjab Workers Welfare Board Talent Scholarship 2019 Form Apply Last Date has announced the Scholarship update named Talent Scholarship for Session 2018-19 for the students as well as for Industrial workers. For all the domicile ...
Job Description :
For all the natives of Balochistan here a brilliant and heart touching news is there from HEC Overseas Scholarships 2019 for PhD Students Application Form Online. For all the local domcile holders of Balochistan the HEC Higher Education Commission Overseas Scholarships Batch-03 has announced the Scholarship ...
Matric
Job Description :
Here at this job page a brilliant opportunity is being offered from Science Talent Farming Scheme 2017 NTS Form Download Sample Paper. Applications are being invited from Science Talent Farming Scheme is the Govt of Pakistan's authority which is working under the Ministry of Science & Technology ...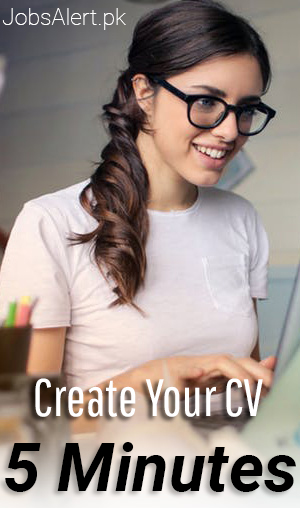 ---