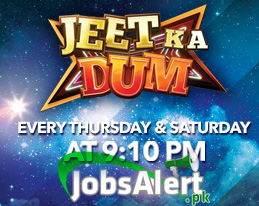 How to get Passes of Jeet ka Dum and Registration Online Hum Tv
Here at this page of our website we'll discuss about How to get Passes of Jeet ka Dum and Registration Online Hum Tv. HUM Network has launched new entertaining program "Jeet Ka Dum" which is full of energy fun and games. The game show has started its first on air program on 07th February, 2015 and a very versatile actor, host and model Faisal Qureshi is hosting the show. The Game show is going to be aired live twice a week such as every Thursday and Saturday at 9:10 pm, only on Hum TV. Jeet Ka Dum invites families to participate in the game show and HUM TV has launched this show with different touch that in the show there will be different questions that challenges a participant's intelligence quotient or a game that tests participant's perfection and in the result they will win a prize.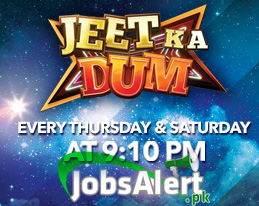 Many of us wanted to participate in the Jeet Ka Dum game show but they don't know the exact method about the registration, entrance in the TV show is free of cost and here in the following you'll have exact and accurate information about the rules of registration and also complete method of registration. So, read it carefully and get free passes of Jeet Ka Dum and win exciting prizes.
Registration Information:
Rules:
Only 4 members can participate on every single pass.
Only registered people will be allowed to enter the venue and participate in the show.
It is compulsory for every participant that they should bring original NIC card at the venue.
Entry pass is not transferable or neither can be sold.
It suggested to all participants that children under the age of 8 are not allowed inside the venue.
Every participant should enter the venue before or on 7:30 pm because after that no will be allowed to enter the venue.
Food items will be strictly not allowed inside the venue.
Mobiles Phones will be switched off during Live Show.
Registration Method:
For Registration please call IVR number 447130.
On call you'll have to follow instructions to register you and your family members details.
Registration will be done on your exact details which you are providing, because single false detail will cause your termination from registration procedure.
Once Team Hum register you and your family, then you can enter the game show along with original NIC card.
Interested Blog...
Post Your Comment