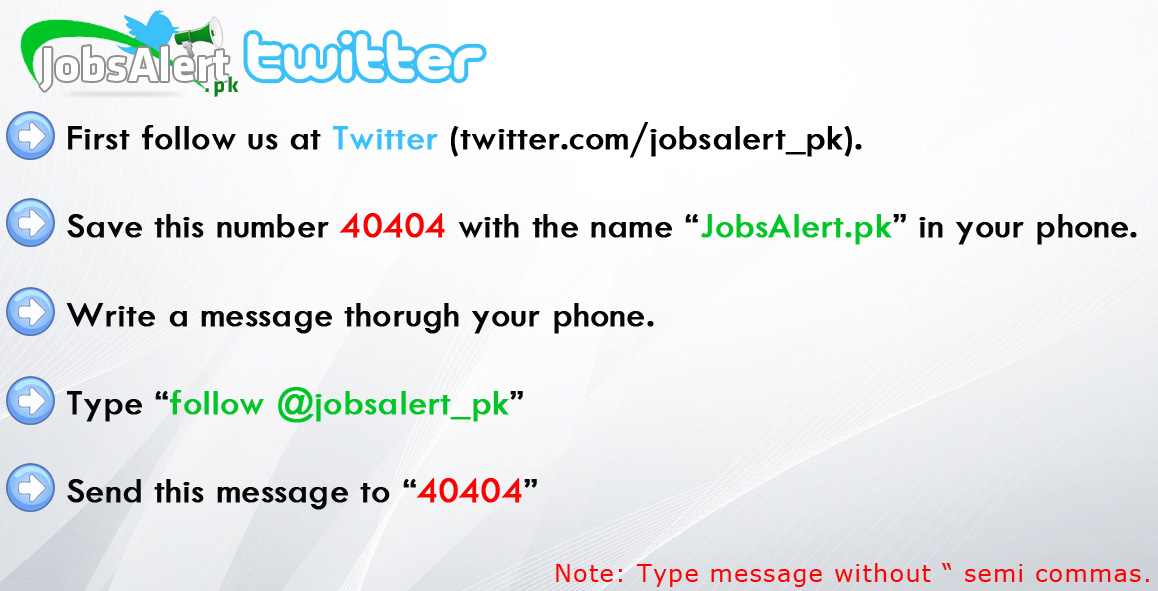 Jobs Alert on Mobile free by SMS in Pakistan
So many users of JobsAlert.pk are looking for SMS system, that they can get alert on their mobiles through SMS in Pakistan. We have launch Mobile SMS Alert through twitter. Now you can get all jobs on your phone by SMS. JobsAlert.pk provide you the best jobs on internet and we have best sources to provide you correct information. So we are focusing on this rather then SMS alert, but still we are working on better SMS system and we want you to stay with us get more alerts. If you wants alert through emails then this option is available and you can subscribe now by this address. Click Here to subscribe through email.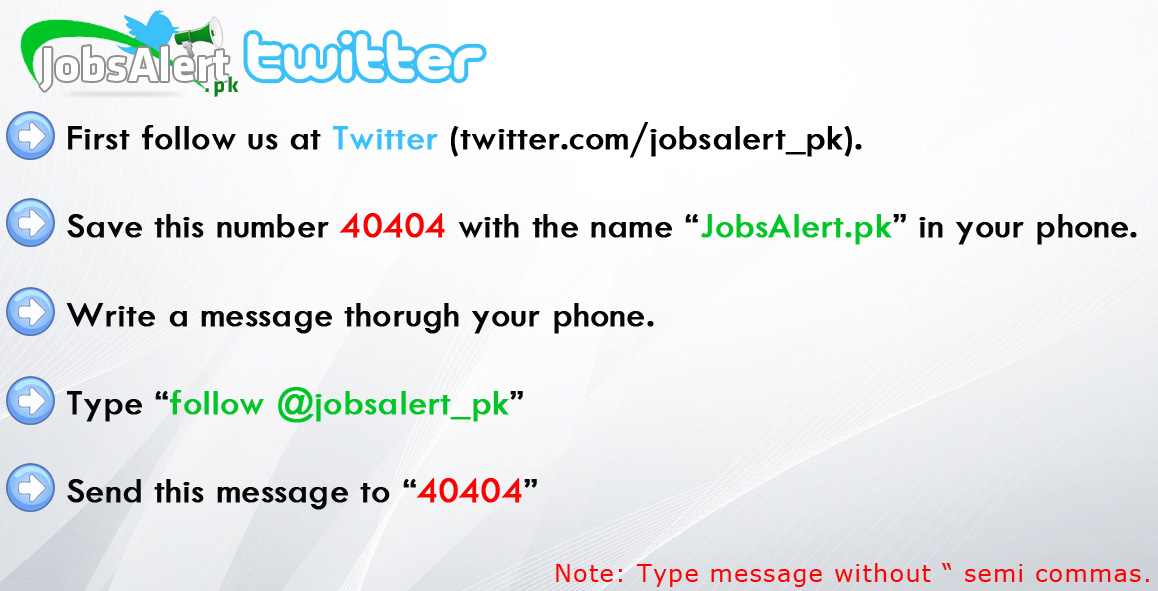 Currently we are offering these features;
JobsAlert SMS service will be free of cost
JobsAlert SMS service will be in beta.
SMS Alerts sent from JobsAlert twitter, you can save it by JobsAlert.pk name.
You will get all Jobs Alert SMS per day – between 10:00 AM to 05:30 PM
You may get occasional Breaking News SMS Alerts during the day – Not more than 5 per week
To Un-subscribe from SMS Alert Service

Type OFF or STOP or LEAVE and send it to 40404 – turns off receiving updates from the users you are following.
Type ON and send it to 40404 – will turn on device updates and you will start receiving tweets again.

For questions and feedback contact us here
You can follow us to get jobs alert;
Interested Blog...
About the Author
Post Your Comment