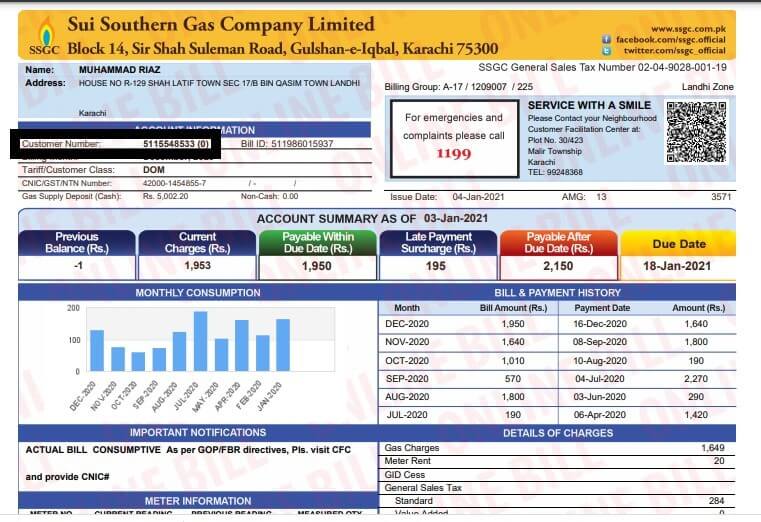 SSGC Duplicate Bill Download 2024 Sui Gas Bill Payment Online
Download the SSGC duplicate bill online to check whether it gets paid or not, this will help you to get the SSGC Duplicate Bill Download copy or print your bill.
The Sui Southern Gas Company (SSGC) holds a monopoly over gas in Pakistan. As the leading gas company, SSGC primarily supplies and transmits gas to the southern areas of Pakistan- Balochistan and Sindh.
The company is well integrated and operated by the Pakistani government, which owns a majority of the company's shares. Through its distributive efforts, more than 1200 cities in Balochistan and Sindh are receiving gas. Such a feat was made possible but its transmission network of over 48,000km and high-pressure gas pipelines are over 3,700km long. SSGCL also owns the only meter gas plant in the country.
Whereas, SNGPL working on a larger scale in Pakistan since 1963, it covers majorly the Punjab area.
Related Article: SNGPL Duplicate Bill Online
How to get SSGC Duplicate Bill Step by Step Guide and Payments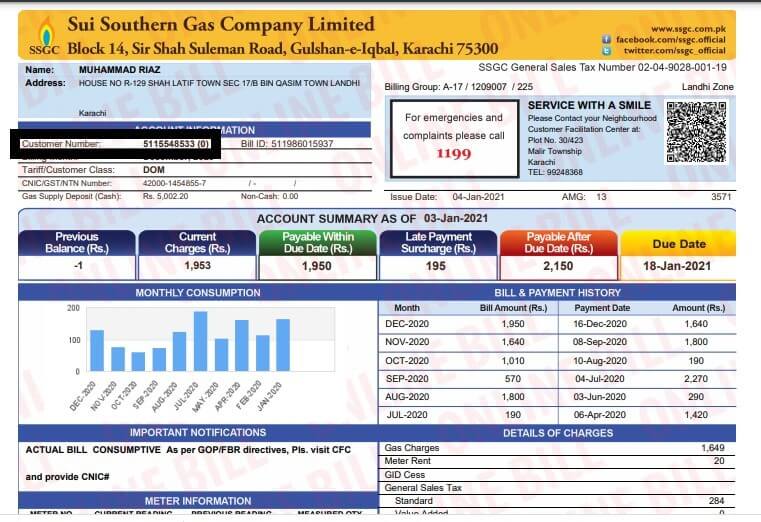 So long as you have a Sui gas connection verified by SSGC, you will receive a monthly invoice from the company detailing your gas consumption for the month, payment history, and how much money you will have to pay.
Every customer of the company is given a 10-digit code- the SSGC consumer number, highlighted in the picture, that uniquely identifies them. This consumer number is very important and necessary for online payments, as well as SSGC duplicate bills.
Wheres on the other hand
Why need an SSGC duplicate bill?
There are many reasons why one would require a duplicate bill: if the bill gets lost, the courier loses the invoice or misses the delivery, the invoice gets damaged, or if you are not currently at your specified location to receive the bill, etc. Whatever reason there may be, getting a duplicate bill is quick and simple.
How to get the SSGC duplicate bill?
Step 1: Clicking the link listed below will forward you to the official SSGCL website page for viewing and downloading the bill.
SSGCL Pay/Download bill: Sui Southern Gas Company Limited (ssgc.com.pk)
Step 2: Enter your 10-digit customer number into the space highlighted.
Step 3: Click on the Recaptcha square and complete the prompt if given. A green tick should then appear meaning you can move on to the final step.
Step 4: Click on the blue button named "PAY/DOWNLOAD YOUR BILL". You will be directed to a new page with your duplicate bill where you should download the file.
How to Pay SSGC Sui Gas Bill?
There are 2 main ways to pay the SSGC bill, online or in-person, let's discuss both.
 SSGC Online Bill Payment Methods
Internet banking
Bank call centers
Mobile phone banking applications
Credit card
In-Person Sui Gas Payment Methods
Bank ATMs
Petrol Pumps
Bill payment Kiosks
Retail stores
Integrated Voice Response booths
Door-step cheque collection services
For the full list of establishments and companies offering the aforementioned services, click the link below.
SSGCL Customer Service
If you have any further queries regarding this process or for any other purpose, their main building is located at ST-4/B, Block 14, Sir Shah Suleman Road, Gulshan-e-Iqbal, Karachi. SSGCL (Sui Southern Gas Company Limited) also has 2 telephone numbers dedicated to customer service:
You can also reach out to them via their email: www.ssgc.com.pk
This site will help you to get alerts of the latest Sui Gas jobs, ongoing & upcoming career news will be shared on our min page and also get notified from our social media channels.
Interested Blog...
About the Author
Post Your Comment