Here is another facility we are going to provide for our daily viewers that SNGPL Sui Northern Gas Bill Online Check & Print Duplicate Copy Online. A well reputed Federal Government named Sui Northern Gas Pipelines Limited was first started its working as a private limited company in 1963 and within one year it converted into a public limited company in January 1964 under the Companies Act 1913, now Companies Ordinance 1984. SNGPL is listed in all three stock exchanges of the country. From the time of its establishment Sui Northern Gas Pipelines Limited working brilliantly and its result is this that it is facilitating almost 60 to 70% population of Pakistan.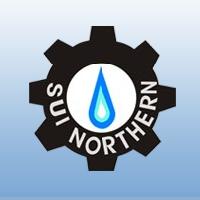 Sui Northern Gas Pipelines Limited has provided the facility for its customers that they can check their Sui Gas Bill by staying at their home. SNGPL provides Natural Gas 12 months of the year and after every month it issued Consumer Bill for its Domestic / Commercial Consumers and for Industrial Consumers. It applied different rate for Domestic / Commercial and Industrial Consumers. Sometimes it happens that we just lost our Sui Gas Bill and at the time of payment we face difficulties that we can pay our bill only in that case when we have our duplicate SNGPL bill.
For to have duplicate SNGPL Bill we have to visit nearest Sui Gas Office or it can be obtained by visiting official site of SNGPL and to resolve this problem we have provide you the facility that you can check or download SNGPL bill by staying at your home by visiting following web link because once you click the following web link you'll be at the official site of SNGPL from where you can get your duplicate bill.
How To Get Duplicate Bill:
Click on the following web link given below and you'll be at the official site of SNGPL.
At new page of your browser choose bill type which you wanted to download e.g. Domestic, Commercial or Industrial.
I you wanted to Download Domestic / Commercial Consumer Bill then you have to provide valid Consumer Number in the relevant box and choose the category Old or New and Click on the Submit Button.
For to view current bill or billing history for Industrial Consumers you must register first at official site SNGPL.
If you are already registered at SNGPL then you have to simply login for to view your consumer bill.