Pakistan moving towards prosperity and development very effectively, organizations and other companies providing online solutions for minor issue with lots of details on each aspect of their service and their system.
Now a days consumer wondering and seeking easiness in their daily life, so we choose to discuss Sui Gas related issues those can be done via online service of this sector, checking their Sui Gas bills online and getting another copy of their bills is one of the bliss for their customers.
You can check your SNGPL Sui Northern Gas Bills Online and take a duplicate print from www.sngpl.com.pk. Just like electricity, gas is also important for us and by visiting the official site.
So, now you can check the bill of SNGPL online within seconds and can download and print its copy instantly and save your time and keep yourself out of the reach of sunrays standing and waiting in the long queues. Do visit JobsAlert.pk page and search all the details about the bills of all companies. Stay tuned with this page and keep in touch with it ever. Now, I will let you know about its further details in the given heading below.
About SNGPL: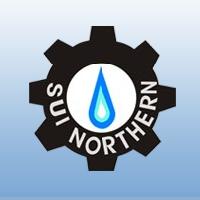 We have heard about SNGPL which is the abbreviation used for "Sui Northern Gas Pipelines Limited" came into existence on 1963 as a private company and later on January 1964 it acquired the status of Public Limited Company. The company covers North Central Pakistan through a huge network in AJK, Punjab, and KPK. It's one of the largest gas company which is serving 5.3 million consumers in North Central Pakistan as well. The Headquarters of SNGPL is located in Lahore, Pakistan and the main function is transmission and distribution of Gas among the provinces of Pakistan. So, it's the short information about the company let's have a look at its further details below.
How to Download SNGPL Sui Gas Duplicate Bill:
In the first step, you need click on the given link below or you can tap to SNGPL's official website.
Secondly, choose the category of the bill you want to download either Domestic, Commercial or Industrial.
The consumers who wanted to download the Domestic or Commercial Consumer bill need to provide the Consumer Bill Number and are directed to choose the old or new category and click on the submit button.
The instructions for Industrial Consumers are like this that if they want to check the billing history or want to see their bill so they have to register themselves on the official site of SNGPL first.
If the person is already registered so they need to log in simply to view the billing history or whatever they want to see.
So, these all are the details which must be read first and then proceed further. So, for such assistance "JobsAlert.pk" is with you with step by step guidance. In order to get such accurate information stay in touch with this page ever.