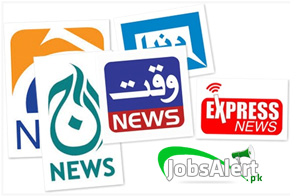 Top 10 News Channels in Pakistan 2024 Current Rating List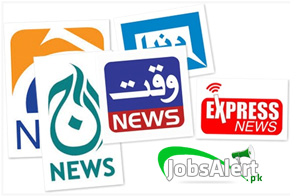 News is the most important thing to be known about the current and recent affairs of national as well as international level and it gives us all types of information regarding each and every sector like weather, politics, health, entertainment, games, basic information and so on.
So a number of the news channels broadcast the news and current situation and the eye of the camera captures very little activities within the blink of an eye and the news reporters give that news on Television screens bit by bit but within time and repeat again and again the information about any happening.
So I am going to tell you about those famous TV channels that are listed in the top ten news channels of Pakistan.
Top Ten News Channels in Pakistan 2024
BOL News:
BOL Network is based in Karachi, owned by Shoaib Ahmed Shaikh. It was started in June 2013, but initially, the Pakistan Electronic Media Regulatory Authority (PEMRA) didn't allow it a certificate to start transmission due to the Axact Fake Degrees Scandal. But on 25th December 2016, it started its live regular transmission, and now it is on the list of top News channels in Pakistan.
Geo News:
Geo News is the most popular and most listened to and liked newspaper in Pakistan. The owner of this channel is Jang Group of Newspapers. It started its transmission on 14th August 2002 and its regular and continuous transmission started in October 2002. This news channel gives accurate information on time with punctuality and has millions of fans.
ARY News:
ARY news channel was launched on 26 September 2004 and is owned by ARY Group. This channel is part of ARY Network and is in English and Urdu language and is also has sister channels like ARY Digital, and ARY Music. ARY QTV and ARY News also. This channel provides instant news on time and has millions of fans because of its best performance.
Samaa Tv:
Samaa TV is the leading news channel and was launched in 2007 and is owned by Jaag Broadcasting System (PVT) LTD. This news channel has a brilliant coverage rate and has got high influence all over Pakistan due to its best performance and news at the time. The slogan of this channel is "SANSANI NAHI SIRF KAHBRAIN".
Express-News:
Express News is a Pakistani Urdu news channel that was launched on January 1st, 2008, and was run by the Daily Express the owners of this channel are Lakson Group. The Express Media Group has launched many of its other channels. The news on this channel is mostly liked by a number of people.
Dawn News:
DAWN News is one of Pakistan's 24-hour broadcasting News channels with the slogan Raat din Saat Din. Launched on 25th May 2007 for Test Transmission and on 23rd July 2007 started live transmission all over Pakistan. Its headquarters is located in Karachi and it only broadcasts in Pakistan.
24 News HD:
24 News HD is a National Urdu language news television channel providing current affairs and it is based in Lahore, Pakistan. It was launched on 14 August 2015 and it is owned by Mohsin Naqvi, the founder of City News Group. It is one of the most popular news channels in Pakistan and in the list of top 10 news channels it comes at No. 7 providing a wide coverage of National and International news with numerous talk shows and analysis programs with a team of experienced journalists and anchors.
92 News:
92 News HD | Channel 92 is an Urdu language channel with the slogan Ba Khabar, Ba Wasooq. It is the first HD Television News Channel in Pakistan, launched on 06th February 2015 and its headquarters is located in Lahore. It is Broadcast in South Asia, the Middle East, America, UAE, the UK, Ireland, and India.
Aaj News:
Aaj news channel is a 24-hour news channel in the Urdu language which was founded in 2005 and is owned by "Business Recorder Group". This channel is also one of the most demanding and most popular news channels. We have seen that its coverage line and its viewership has been increasing day by day.
Dunya News:
Dunya News is an Urdu language News Channel with the slogan Khabar KI Dunya and works 24 hours on current affairs from Pakistan. It was launched on 01st December 2024 and is owned by Mian Amer Mehmood. It is Broadcast in South Asia, the United Kingdom, the United States, and the Middle East. Its headquarters is located at 8-A, Abbot Road, Lahore.
So this is the list of the top ten Pakistani news channels that provide the news accurately and are listed as the top ten news channels of Pakistan.
Interested Blog...
About the Author
Post Your Comment