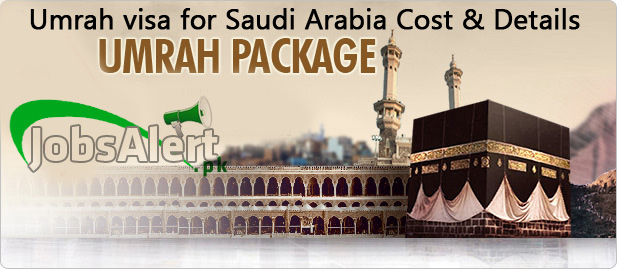 How to get Umrah visa for Saudi Arabia from Pakistan cost & details 2024
As we all know that Umrah is one of the best worship of Almighty Allah and is performed in Saudi Arabia number of the peoples perform Umrah in every month and its duration is not fixed it's one's own desire and choice how many days one wants to stay over there.
So I am going to tell you about the information of its visa application that how to apply, what is the procedure and what are documents which are necessary to be submitted. In Saudi Arabia many agencies are set up which are dealing with the Umrah performance Pakistan is nothing to deal with it.
In Pakistan there are sub agents which are running the agencies which are under the Saudi Government which look after the performance of Umrah and its arrangement. These agencies are approved by Saudi Arabia as well as Ministry of Religious Affairs and government of Pakistan. 

How to get Umrah visa for Saudi Arabia from Pakistan cost & details 2024
ECONOMY PACKAGES:
From Pakistan (Karachi , Lahore , Islamabad)
Package Details
Double Bed
Triple Bed
Four/Five Bed
Sharing
15 Days Package
06 Nights Makkah  & 08 Nights Madinah
PKR 46,000
36,500
31,500
29,000
21 Days Package
08 Nights Makkah & 12 Nights Madinah
PKR 58,000
44,500
37,500
34,000
25 Days Package
10 Nights Makkah & 14 Nights Madinah
PKR 66,500
50,000
42,000
37,000
Extra Night Charges
Makkah / Madinah
PKR 2,520 / PKR 1,765
1,680 / 1,165
1,260 / 875
980 / 700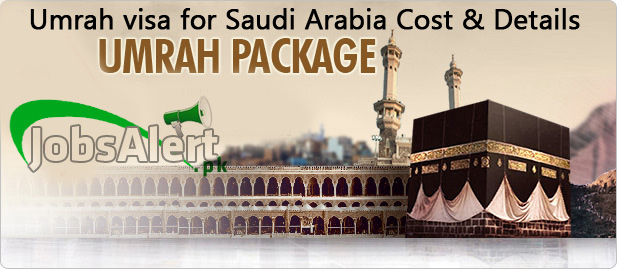 REQUIRED DOCUMENTS:
Four copies of photographs size 4px by 6px with blue background, and ladies with scarf as Saudi Arabia's requirements.
National identity card
Passport validity should be at least 8 months along with two blank pages.
"B" Form of children
Health Certificate
PROCEDURE:
Now application form which one have to get from agency are submitted to recognized agencies in Saudi Arabia for approval from the Ministry of Hajj and then submitted to that respective agency of Pakistan.
After that the agency will give information about the date of his/her journey.
Arrangements of tickets, hotels, transportation from airport MAKKAH to MADINA are responsibility of that agency. Now I am going to share about the cost package of UMRAH:
Terms and Conditions:
All rates are per person basis and packages no airline ticket charges are included.
Air cost ranges start from PKR 42,000 to PKR 75,000.
Documents should be submitted one month before departure.
Any unused portion of package service will not be refundable.
In case of any delay in booked dates of travelling and hotels charges applied by the vendor will be payable by customer.
Rates are subjected to change without any prior price.
Airline meals and tickets are not included in this package.
Self- accommodation is not allowed.
Only those ladies passport will be accepted whose relation with Mahram are clear on passport.
So these all are the details about applying for UMRAH VISA.
Interested Blog...
About the Author
Post Your Comment