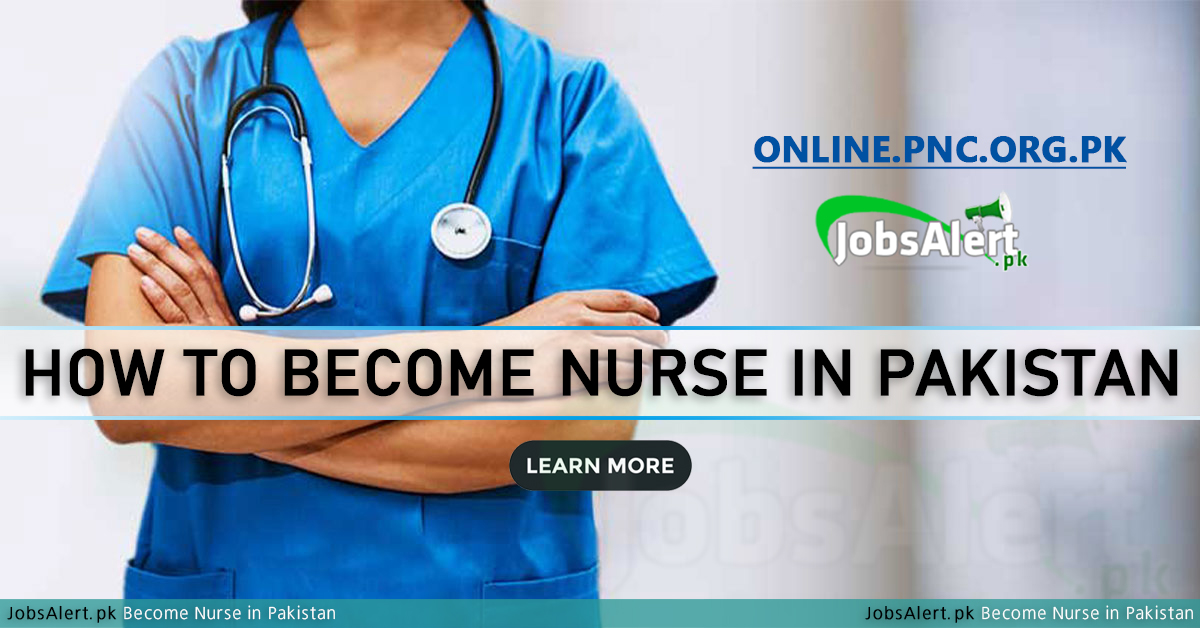 How to Become Nurse in Pakistan 2024 PNC Registration Form Download Online
Introduction:
Guys, here I am going to introduce you to one of the well-known professions which are named (Nursing). This is the most famous and common profession and let me tell you about the real meaning of the word Nurse which means A person who is trained to care and give medical aid to the sick peoples who lies in hospitals is real meaning of this word. So, the concept of this word has become damn clear to you now, I will let you know about some other details.
The nursing field is one of the most dynamic and familiar in health care centers. Naturally, older people have more health problems they almost suffer from a disease. Also, more people are accessing health care services due to recent health issues or you can say they are using health care services due to recent insurance reforms. Also, financial pressure on hospitals means that more patients are being discharged faster and sent to long-term center care, outpatient center care, and home health care. For outpatient center care or home health care, there is a need for nursing staff. So nurses play a vital role for those people who feel hopeless, suffering from any serious disease e.g.(cancer, foliage, polio).
From the above heading and title, one can imagine that here we are going to discuss the criteria that how one can become a Nurse in Pakistan. As in our country, ample of the hospitals are lying in streets, corners and on the main road, many hospitals have been established which are paying its services to cure the unhealthy peoples and in such care nurses play vital roles. Let's highlight its functions below:
Functions of Nurses:
Nurses are paying ample of the functions which include:
Nurses provide medical services to unhealthy persons who are lying in hospitals.
Nurses give 24 hours services to the patients in shifts from morning till late at night.
Give and take of medicines
The dressing of wounds and cuts.
Shifting of patients from one room to another room.
Giving instructions to family members about patients' care.
Standing and assisting with doctors while operating.
Injecting the syringes.
Supply of surgical tools to the doctors.
These all are the functions of this profession.
How To Become a Nurse in Pakistan:
In order to become a nurse in our country, individuals should pass from certain stages of education to become perfect nurses.
Individuals should be Matric pass in Science Subjects who have completed their FS.c and Matric qualification in Science subjects with 50 and 55% marks in the annual examination along with Nursing Diploma with 12 years of schooling is required which should be registered by the Pakistan Nursing Council as a Staff Nurse is required. So, it's the criteria in order to be Nurse in Pakistan.
How to Get Registered at PNC:
Visit the PNC website: Go to the official PNC website i.e. www.pnc.org.pk for online registration. You can find it by searching for PNC Online Registration Pakistan on any search engine.
Select your registration category: Choose whether you are registering for the first time New User or already have an account Already Registered.
New User Registration: If you are registering for the first time, you will need to create an account by providing your CNIC number, email address, and other personal information. You will also need to create a password for your account.
Already Registered: If you already have an account, you can simply log in with your CNIC number and password.
Complete the registration process: Depending on your needs, you may need to follow further steps like completing profile information, uploading documents, or selecting specific services. The website will guide you through the process.
For Online Registration: Click Here
Nursing Degree: 
For becoming a nurse it is necessary to take a degree of nurse and have practice according to it. The exact duties you can perform will depend upon your specialty, but generally speaking. In nursing, your communication style with patients will be more efficient, so that they can feel mentally relaxed.
Nursing Specialties:
All nursing specialties are that job involves providing health care services, monitoring patients' progress, and educating patients and their families about their health condition or disease. Nurses routinely provide limited treatment and administer medication to patients under the supervision of a doctor. Further, they advise patients on matters concerning health and offer much-needed emotional support. Many nurses also work with people with good health, providing healthy lifestyle choices and giving advice on how can they live a long healthy strong life.
Work Places:
Most nurses work in hospitals, but some also work in private clinics, schools, prisons, homes, military bases, etc. Experienced nurses are also called to supervise other nurses, teach essential nursing skills to student nurses handle administrative tasks, and conduct research.
Interested Blog...
About the Author
Post Your Comment