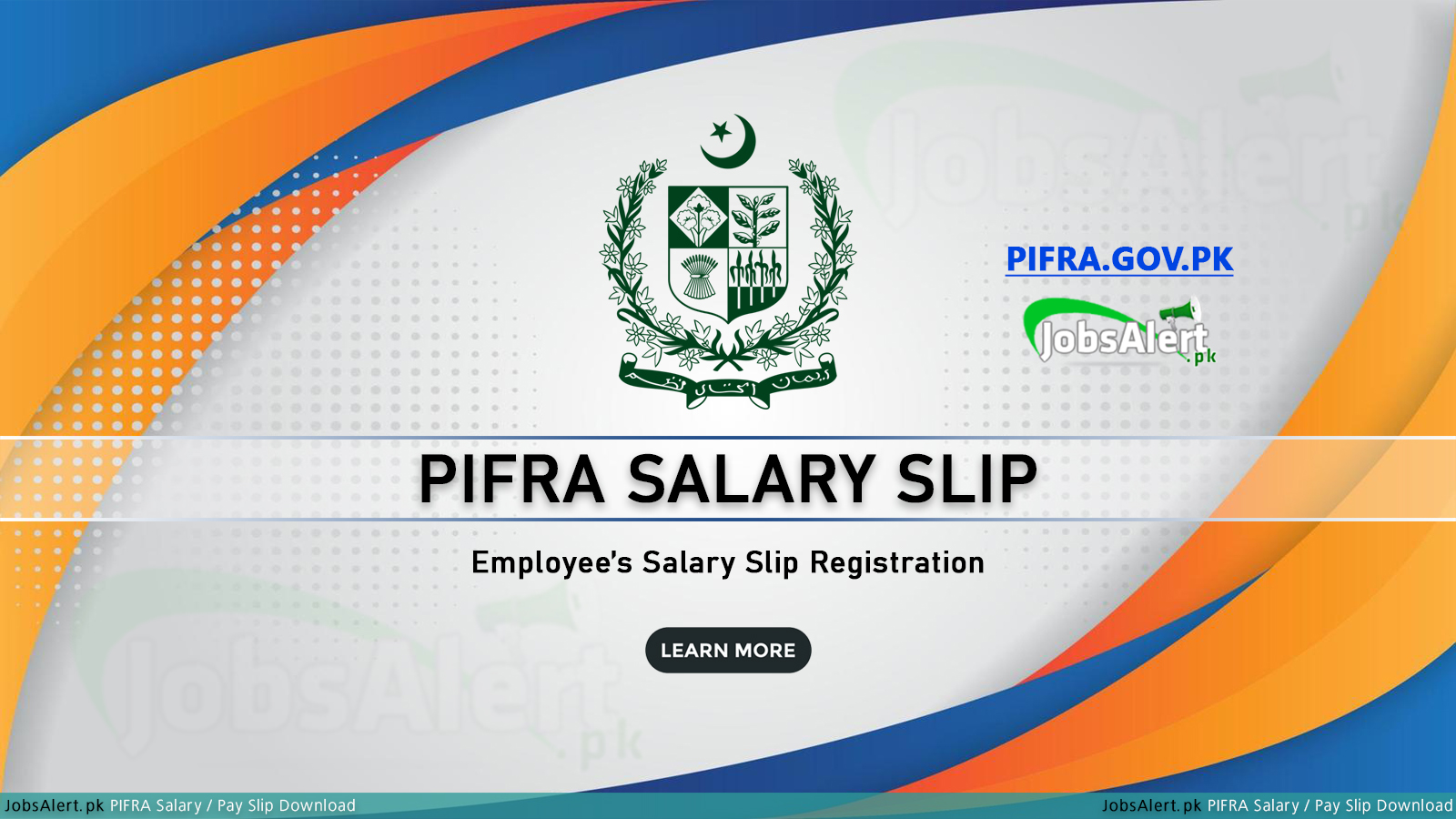 PIFRA Salary Slip www.pifra.gov.pk Download & Registration
Managing your salary and related financial matters has never been easier, thanks to the PIFRA Salary Slip portal or you can PIFRA  Pay Slip portal. The Pakistan Integrated Financial Management and Revenue Automation (PIFRA) system has revolutionized the way government employees access their salary slips and financial information. In this article, we'll walk you through the steps to download your salary slip and guide you on the registration process, all in easy-to-understand language. Let's get started!
What is PIFRA?
PIFRA, the Pakistan Integrated Financial Management and Revenue Automation system, is a government initiative designed to streamline financial processes for government employees. This system aims to ensure transparency, efficiency, and ease of access to financial information, including salary slips.
Why Download Your Salary Slip?
Downloading your PIFRA salary slip is essential for several reasons:
Financial Record: Your salary slip is a crucial financial record that can be used for various purposes, such as obtaining loans, filing taxes, or applying for government grants.
Transparency: Accessing your salary slip allows you to verify your salary, deductions, and allowances, ensuring transparency in your financial transactions.
Budgeting: It helps you budget your expenses and plan for your financial future.
How to Download Your Salary Slip from PIFRA
Follow these simple steps to download your salary slip from the PIFRA website:
Step 1: Registration on PIFRA Pay Slip Portal
To access your salary slip, you must first register on the PIFRA portal. Here's how to do it:
Visit the official PIFRA website at (www.pifra.gov.pk) or try this (www.m.pifra.gov.pk).
Click on the "New User? Click here" option to begin your registration.
Fill in your information, including your CNIC (Computerized National Identity Card) number, your valid email address, and a password.
Click "Register."
You will receive a confirmation email with a verification link. Click on the link to verify your email.
Step 2: Logging In PIFRA Salary Slip
Return to the PIFRA website and log in using your registered email and password.
Step 3: Download Your Salary Slip
Once logged in, you can access your salary slip by clicking on the "Salary Slip" option.
Select the desired month and year for the salary slip you wish to download.
Click "View Salary Slip."
Your salary slip will be displayed on the screen. You can download and save it for your records.
Important Tips:
Ensure you provide accurate information during registration on the PIFRA portal.
Regularly check your registered email for notifications and updates.
Keep your CNIC and password confidential to protect your financial information.
Accessing your PIFRA salary slip is a straightforward process that empowers you to stay informed about your financial transactions. The PIFRA system plays a significant role in promoting transparency and financial responsibility among government employees. By following the steps outlined in this article, you can easily download your salary slip from www.pifra.gov.pk and manage your financial records efficiently.
Interested Blog...
About the Author
Post Your Comment