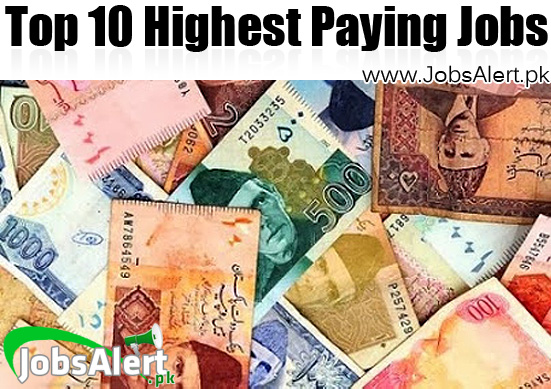 Top 10 Highest Paying Jobs in Pakistan 2024
The following article is published to aware of the Top 10 Highest Paying Jobs in Pakistan in 2024. In Pakistan, unemployment is increasing day by day and has reached a peak and approximately a number of individuals are unemployed. So now through the internet number of job websites have been developed which are the highest paying websites one can reach these websites and search jobs of their own categories through which one can earn a sufficient amount for their livelihood.
So here I am going to discuss those names of Private Jobs in Pakistan that provide the highest salaries for the Pakistani Nationals through which one can be happy and easily live their livelihood.
Top 10 Highest Paying Jobs in Pakistan 2024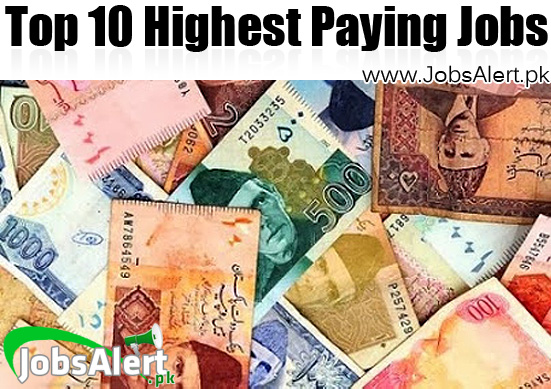 Marketing:
The Marketing Jobs has excellent opportunities for individuals and it provides a number of the jobs for individuals. The fresh graduates get good salaries by joining this field and their starting pay will be between 25 to 40 thousand initially and gradually it will increase.
Program and Project Manager:
The Program and Project Manager Jobs is also one of the tremendous fields and as we all are familiar that when the company launches it also needs some experts for dealing the project manager for handling the deals so this field is also a highest paying job which makes the future of a person bright and successful. The salary for fresh graduates will start from 35,000 to 100,000 but as gradually after gaining experience it will increase up to 75,000 to 150,000.
Sales and Business Development:
The business of sales is also a leading business and is run by a salesman and this business works when their product is purchased by the purchasers on a larger scale which benefits the company. The salary for Sales Man Jobs will be 25,000 to 45,000 and after a few experiences, the salary will be raised.
HR Manager:
The HR Manager Jobs has much value nowadays because HR department is very compulsory for any leading and top-ranked company and salaries are given to HR managers on highest ranked.
Telecom Engineering:
The telecom company is also a remarkable company which is on growth rate day by day and the salary offered for Telecom Jobs initially starting from 25,000 to 40,000 and after gaining experience it will increase up to 60,000 and 1 lac.
Mechanical Engineering:
The field is quite concerned with mechanical work which needs to be manipulated on a larger scale and is one of the best professions and highest paying jobs in Pakistan. The salary offered for Mechanical Engineers initially from 25,000 to 40,000 and after the five-year experience, the salary will increase up to 1 lac.
Finance and Accounting:
Finance and accounting jobs are of great value and are great paying jobs in Pakistan. The salary package initially starts from 25,000 to 35,000 and after five years of experience, it will be 60,000 to 90,000.
Software Engineering:
This field is quite the highest paying job in Pakistan and has got fame all over Pakistan. A number of the companies provide nowadays opportunities for this job and the highest salary is paid for this job. The salary for Software Engineers Jobs increases bit by bit.
Creative Designing:
This job is also one of the most wanted job categories and is the highest paying job in Pakistan in which individuals are ordered to make design and create quite stylish logos and earn a good amount for the Designing job.
Procurement and Supply chain:
This job is also a beneficial job and has the highest paying salary in Pakistan and the supply chain is also associated with it and is given to MBA holder students in which a number of the wholesaler are required.
So these are the highest paying jobs in Pakistan which are providing every day new jobs on their respective websites on the internet as well as on newspapers also.
Interested Blog...
About the Author
Post Your Comment