Top interview questions and answers for insurance jobs interviews
To join any top ranked company is everyone's dream and here at this page we'll help you by providing Top interview questions and answers for insurance jobs interviews. Most of us have higher qualification and ability to perform in any well reputed insurance company but the basic problem which let them away from these top ranked company is the questions which asked by the employer during job interviews. Because employer not only asks about your academic or professional qualifications, he has to judge your personality by asking you some other questions which are not part of job.
So, by keeping in mind such problem we've provide you some questions which normally asked by the interviewer during interviews and here at this page there are not only those questions which usually asked but there are suitable and short answers of these questions that are enough to satisfy any interviewer.
Top Ranked Insurance Companies in Pakistan:
The questions which picked up for the preparation of interview were usually used by the top ranked insurance companies in Pakistan such as:
Eastern Federal Union (EFU)
Jubilee Life
IGI Insurance
Adamjee Insurance
Pakistan General Insurance
East West Life Assurance Company
State Life Insurance Corporation
These are some of the brilliantly performing insurance companies which offer good salary packages and other facilities to their employees.
With the help of these questions and answer which are given below, you can easily satisfy the interviewer and not only will you satisfy him but also you'll make good impression in his mind which would help you in your future tasks during the service time. If you'll be able to put good impact during interview you'll always be a first choice for the employer for any promotion task.
Most Important Questions Insurance Jobs Interviews: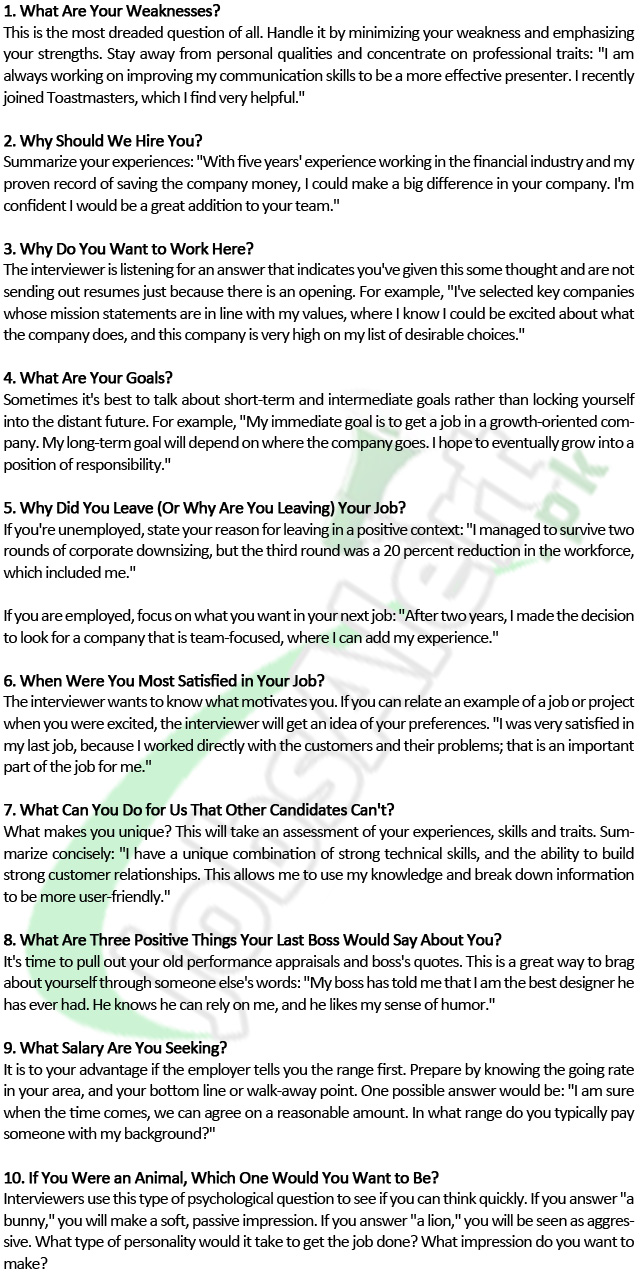 Post Your Comment