Online Training Courses in Pakistan for Matric, Inter & Graduation 2022
Today we'll try to provide you with information about Online Training Courses in Pakistan for Matric, Inter & Graduation 2022. After completing education everyone wants to start his/her career in the best way and join several academies and learning centers for learning and for the increment of their degrees in order to get a suitable job for future and to make their future bright.
But nowadays this modern world has turned the students towards internet where one can find online courses easily because the scope of online courses has reached on the peak all over the world and now offering also in Pakistan. So those students who remain free after matriculation, intermediate and graduation degree they apply for these short training online courses in order to enhance their skills and knowledge as well.
So these online courses are providing a number of courses of all kinds in Pakistan one can easily apply and learn all the tactics from them and get a good job and experience also in relevant fields.
Online Training Courses in Pakistan Free Diploma 2022
Names Of Courses: There are several sorts of courses for which students can apply after matric, intermediate and graduation online and seek knowledge. Here are the few diploma courses for which one can apply easily there is no age limit for them.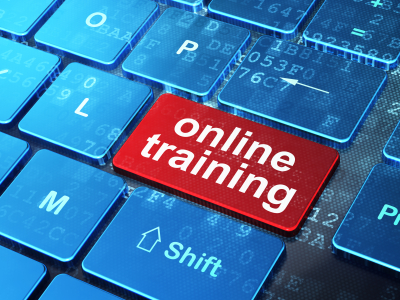 Electrical Technology
Electronics
Computer Technology
Telecommunication Technology
Mechanical Technology
Computer Hardware Technology
Civil Technology
Architect Technology
Biomedical Technology
Food Technology
Leather Technology
Textile Weaving Technology
Petrochemical Technology
Welding and Metallurgy Technology
Dyes and Printing Technology
Refrigerator and Air condition Technology
These are the DAE Professional short courses available online through which students gain highly rich experience after matric, intermediate and apply for a job of his own.
Diploma In The Field Of Chefs:
These courses are offered by few organizations in Pakistan such as "College Of Tourism And Hotel Management" Lahore and Karachi, and Chef Institute of Karachi also. These courses include:
Diploma in Culinary Art
Professional cook certified
Professional certificate In Baking
Diploma In Hotel Management
Certificate In Catering
Certificate In Cafeteria Cook
Continental Chef Training
Certificate In Bakery Preparation Items
These are the different short courses in terms of hotel management which are offered also for interested candidates after matric, intermediate and graduated candidates can apply also.
Other Kinds Of Diploma Courses Related To Computer Techniques:
Here is the list of those courses which are basically related to computer knowledge.
Computer Operator
Microsoft Office Skills
Web Designing
Programming Languages
Animation
Graphics Designing
Networking
Auditing
Database Management
So these all courses are related to computer knowledge and one can apply and learn all the techniques in a good manner.
Jobs Opportunities After These Short Courses:
Nowadays as unemployment is there in our country due to lack of education and many other issues so as some of the private sectors and websites are working for human's welfare in order that one should earn and learn easily in the best way to the online system has launched in Pakistan which is extremely beneficial for matric. Intermediate and graduate students in order to get experience and certificates which they can attach to their degree and enhance their skill and they can get a job easily in their respective fields. And the possibilities of jobs after these diploma jobs involved various fields such as:
Technical fields, Electrical fields and sectors as in Power Houses, Computer centers, Computer Technicians, Textile Mills, Laundries, Designing Department, Food Factories, Mechanical departments, Bakeries, Hotels and in ample of other places also. So easily one can apply for this by searching online websites.
Post Your Comment