How to Get Student visa For Slovakia From Pakistan 2022 (Form, Fee & Consultant)
Here at this page, I am going to throw light on a piece of recent information about How to Apply Student Visa For Slovakia From Pakistan 2021-2022 (Forms, Fee & Consultants). Slovakia is the cultural and best in education purpose, well developed and settled country.
Those applicants who belong to Pakistan and are wishing to reach with a magical carpet to Slovakia in order to study over there have to follow some rules and regulations in order to get the visa. The main motto of my information is to help those applicants to find the easiest method of getting the Student Visa for Slovakia and what sort of documents, fee, and consultants they have to contact and get such information through this page.
As, since the beginning, this page is surfing its efforts for the applicants to ease them in every perspective. So, as today we will learn how to apply for a Student visa from Pakistan. So, let's have a look at its applying criteria, visa fee, and admission requirements rest of the details below.
How to Get Student visa For Slovakia From Pakistan 2022 (Form, Fee & Consultant)
Honorary Consulate Of The Slovak Republic

Embassy
Honorary Consulate of the Slovak Republic in Pakistan
Address
57/3 Sher Khan Road, Cantt, Lahore, Pakistan.
Email
[email protected]
Telephone/Fax
+924236652291 / +924236652292
Website
http://www.slovakconsulate-pakistan.org/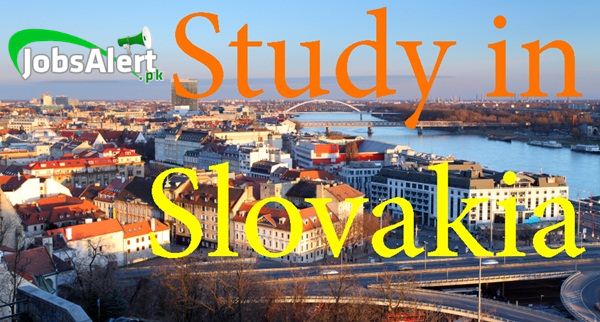 Admission Requirements:
For undergraduate studies
1. Senior Secondary School Leaving Certificate
2. One year of successfully completed university education
3. Proof of English, e.g. TOEFL or IELTS
For graduate studies
1. Senior Secondary School Leaving Certificate
2. Bachelor's degree 4-year diploma
3. Proof of English, e.g. TOEFL or IELTS
How to Get Student Visa For Slovakia From Pakistan 2022:
First of all the candidates have to enroll them by sending the applying application with required documents in a university where they want to study for their selective program.
The second step is that those eligible candidates will be given a letter from the university that they are welcome cordially to come forward and study over there. And this letter of confirmation is the key to get a student visa.
Now next step after getting the acceptance letter the applicants have to consult with their home country for the visa application form.
Send the visa application form and till it takes time for processing and if the applicant found eligible for visiting Slovakia so he/she will be informed immediately.
Documents Required for Student Visa:
Make sure all documentation required is in order and complete.
Final offer letter from College (this will be issued once fees have been paid in compliance with Portugal Government visa regulations).
Evidence that student can support him/herself fully without relying on state services, e.g. copy of current bank statement showing at least € 10,000 and a 'letter of good standing' from the sponsors' bank.
Valid passport.
4 passport photographs
Visa application fee
Some countries have special visa requirements for the English language i.e. India, Sindh Pakistan and Bangladesh.
Visa Fee & Processing Time:
Fee: The visa fee varies with respect to time and is not known accurately.
 Processing Time: The processing of visa sometime depends upon the nationality of the applicants and similarly is the case over there and sometimes sits takes 3-4 weeks for processing.
Post Your Comment