How to Get Belgium Student Visa from Pakistan 2022 (Forms, Fee & Consultants)
Here I am there to provide the information about How to Get Belgium Student Visa from Pakistan 2022 (Forms, Fee & Consultants). Belgium is also full of a top and best institutes in the level of education and provides quality education to the applicants.
The applicants who belong to Pakistan and are looking for the suitable opportunity in any of the university or college of Belgium where they can study and they want to go abroad for higher studies so here is the complete guide for all of the Pakistani's who want to go abroad and want to make their future developed.
Bundle of massive information will be there for all those applicants who are going to apply for this wonderful opportunity to get student visa and will get the true and accurate details regarding all those requirements which are essential at this leading and most wanted page.
So, let's tap towards its further details in order to guide the Pakistani's willing applicants that how they can get inside this country for seeking the higher education. Now, let's have a look at its applying criteria plus the visa requirements and fee and duration of processing too.
How to Get Belgium Student Visa from Pakistan 2022 (Forms, Fee & Consultants)
Belgium Embassy in Pakistan Details

Embassy
Embassy of Belgium in Pakistan
Address
House No. 14, Street 17, F7/2 Islamabad, Pakistan.
Email
[email protected]
Telephone/Fax
+92 51 265 41 01-2-3-4 / +92 51 265 410 – +92 51 265 41 05
Website
http://pakistan.diplomatie.belgium.be/en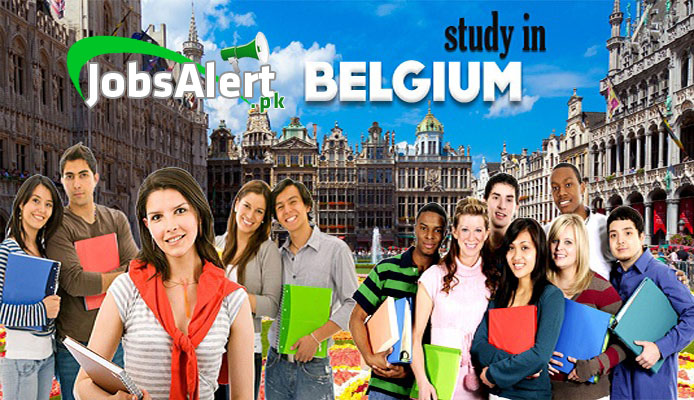 How to Apply for Belgium Student Visa:
Interested applicants who want to study their needs a student visa in order to get inside this country.
For to get student via the applicants have to enroll themselves in the desired university or college and send the requisite credentials and application and if they are found eligible to be called so they will receive a confirmation and acceptance letter are eligible to apply for the student visa.
So, students are required to obtain the application form from the embassy and send it to the said address for the processing.
Documents Required For Student Visa:
A duly completed application form
An admission or enrolment certificate for one of the recognized higher education establishments
An entry or enrolment certificate for a teaching establishment appearing on the list of approved establishments updated each academic year by the Aliens' Office;
Evidence that the person applying to study in Belgium has sufficient means of support. This evidence may be established by the following documents:
A certificate issued by either an international organization or a national authority, or by a Belgian or foreign legal person with a sufficient level of income. The certificate must state that the aspiring foreign student has received or will soon receive a grant or loan that is sufficient to cover his/her health care, subsistence, studies and repatriation expenses;
A declaration in respect of the Belgian State and in respect of the student, signed by a Belgian or alien with a sufficient level of income, in which the said person undertakes to accept responsibility for the subsistence, study and repatriation expenses of the foreign student for not less than one academic year;
A medical certificate issued by a doctor approved by the embassy, stating that the foreign student is not suffering from certain illnesses and does not have certain disabilities;
If the interested party is over 21, a certificate of good conduct and a document certifying that he/she has not been convicted of any criminal act under the common law.
Visa applicants must be aware that the documents referred to only constitute the basic documents that have to be submitted in every case. Other additional documents may be required by the Belgian diplomatic or consular representation, taking into account the circumstances relating to the file or to the specific context of the applicant's country of origin.
The interested party must obviously have a travel document (passport) valid for at least one year.
Visa Fee & Processing Time:
Fee: The fee of visa is unpredictable because it varies time to time according to the policy of the respective authority.
Processing Time: The visa processing like its fee is unpredictable and depends on the nationality of the applicants.
Post Your Comment