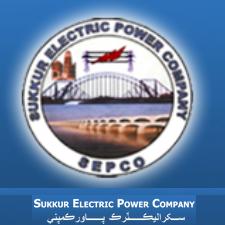 Check SEPCO Electricity Bill Online Download Duplicate Copy Print
For all the viewers of JobsAlert.pk and other, we bring one of the topmost and fantastic news in terms of electricity for the residents of Sukkur and its nearby towns and rest of the districts. So, as from the above heading you have got the idea that today the topic on which thoughts are going to be exchanged is regarding SEPCO Electricity Bill Online Download & Duplicate Company Print in which you will be properly A To Z guidance about how to check the bill online, it's downloading and printing. So, in this case, the one and unique platform which is providing this service is "JobsAlert.pk" will keep you updated all the time and from this website, you may feel free to search and get the best results now I will through light on the brief introduction of SEPCO as under.
Check SEPCO Electricity Bill Online Download Duplicate Copy Print
Introduction Of SEPCO: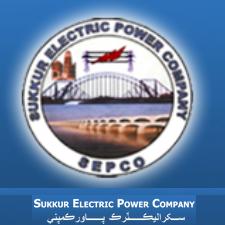 The word SEPCO stands for "Sukkur Electric Power Company" which was formerly known as "HESCO" but now HESCO has been bifurcated and SEPCO is formed and all those operations which were under HESCO are divided into two DISCOS. The areas which are operational circles of SEPCO includes (Sukkur, Larkana, Dadu) and 3 circles are under HESCO (Modified) which are distributing electricity to the following cities such as (Hyderabad-01, Hyderabad-02 &Nawabshah).  The company has its personal website as www.speco.com.pk from which the consumers can view all the details regarding billing, career offers, load shedding schedules, online bill payment and much more. So, in any case do visit the official site and don't forget to hit like "JobsAlert.pk" page. Now, I will let you know about getting the duplicate bill of electricity in the below heading.
For Electricity Companies Bill: Click Here
How to get Duplicate Bill Online:
In order to get the online bill so you need to click on the below-given link at this page or second option is you can visit SEPCO's site to open the link.
Here you need to put the 14 digits reference number written on the bill without spaces and click on submit button.
After clicking submit button the bill will be displayed before your screen and you need to download it and later print it.
Pay the bill through any commercial bank, Easy Paisa or Omni service.
So, it's all about the getting online Duplicate Bill. In case if you lost the bill or have not paid on the due date so this is the alternative to print out your bill and pay it. So, keep in touch with "JobsAlert.pk" page for such alert services.
Interested Blog...
Post Your Comment