Admissions 2014 at Iqra National University Peshawar
Admissions are open in the Iqra National University. University has invited interested individuals for admission in different programs like (Art & Design Computer Science Business Administration, Technology Programs, Electrical Engineering and Civil Engineering). Interested candidates who willing to apply for the job must submit their application forms before last date 04th February, 2014 in the admin office of the University. Entry Test will be held on 06th February, 2014 which every candidate have to pass. For more Information and Updates about Admission please visit our website JOBS ALERT.
Last date to apply: 04th February, 2014.
Entry Test date: 06th February, 2014.
Admissions 2014 at Iqra National University Peshawar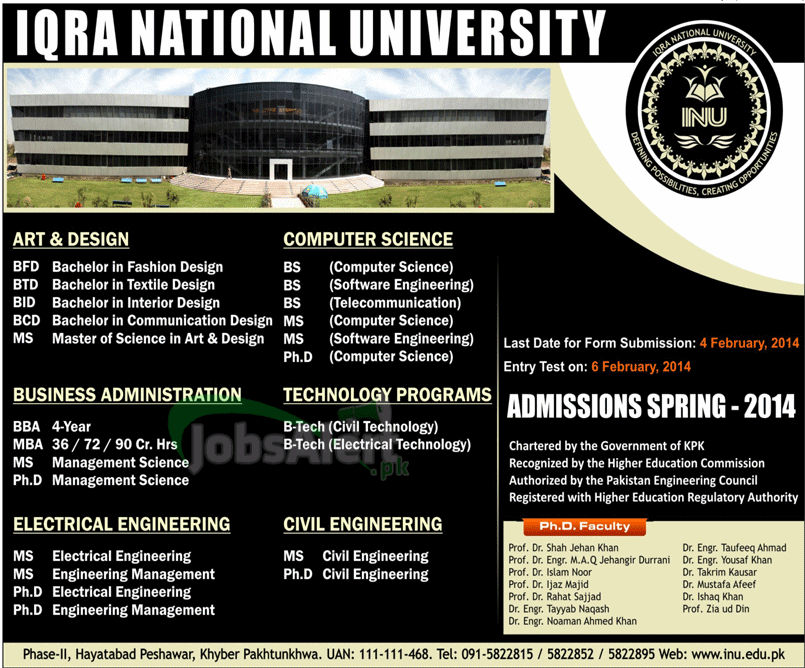 Post Your Comment