Wapda Jobs NTS Test Pattern & Sample Paper 2018-19
The basic purpose of developing this page is to provide you Wapda Jobs NTS Test Pattern & Sample Paper 2018-19. There are numerous WAPDA jobs announced almost every month by NTS for which this testing organization has to conduct recruitment test but most of us don't know the Test Pattern due to which they face difficulty at the time of test and to resolve this problem we have developed this page where you'll have separate sample papers for all electricity companies of WAPDA such as LESCO, MEPCO, FESCO, HESCO, QESCO, GEPCO and PESCO. Most of us desire to have job in any of the above mentioned electric supply company and every time these companies announces the latest jobs through NTS for which it is compulsory for every candidate pass the NTS to further qualify for Interview and for such candidates we have developed this page where exact sample papers are available as per NTS which help you to prepare yourself for the test by staying at your home and this is completely free because there is no fee for this facility. All you have to do just visit our site on daily basis and if there is any latest job announced by WAPDA then all you have to do just visit following links and prepare yourself for the Test and fulfill your dream of joining WAPDA.
Wapda Jobs NTS Test Pattern & Sample Paper 2018-19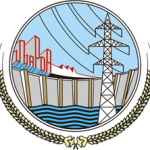 These all companies which are mentioned above are electric supplying companies which are located in Pakistan and each have its own distinct name. In order to supply electricity to our country a department is made called WAPDA (Water and Power Development Authority) which was created in 1958 through act 1958 and this development authority provides power and electricity to whole country and the entire system is distributed city and district wise.
So here I am going to discuss about these power supply authorities one by one.
MEPCO ( Multan Electric and Power Company Limited)
Multan Electric and Power Limited Company is a private limited company which was created on 14th May 1998. It's is the largest electric company of PEPCO and its area of operation comprising 13 districts of South Punjab. It's the only distribution company which comprises of 3 provinces and five distribution companies of Pakistan as HESCO, PESCO, QESCO, FESCO and LESCO. MEPCO touches the border of India at Minchinabad and Bahawalnagar. MEPCO control this area through its eight circles namely Multan, Sahiwal, Bahawalpur, Bahawalnagar, Muzzafarabad, D.G Khan, Rahim Yar Khan and Vehari. The charter of MEPCO is to provide safe and clear electricity to consumers in its jurisdiction. The service territory of the company is mostly rural so its customer profile is heavily dominated by domestic category and that too by life line customer. It has got the license from NEPRA for distribution of electricity to service territory which is spread over 13 administrative districts of Southern Punjab. From all perspectives it is dealing with all its corresponding cities and supplies in a good manner.
Click Here For MEPCO Sample Papers
LESCO (Lahore Electric and Supply Company)
The WAPDA Is distributed in to 12 companies for generation, transmission and distribution of electricity and this decision was taken in 1994 by the WAPDA Wing in order to make the supply of electricity better and reachable to all towns and cities and manage the loads on transformers. So LESCO came into being on 22/march 1998 for the use of consumers as commercialization and eventually privatization. LESCO mainly covers are of its distribution which includes, OKARA, KASUR and SHEIKHPURA. LESCO contain seven operational circles along with one GSO and one operational circle, which I am going to share with you.
Operational Circles:
North Lahore Circle: 5 divisions/24 subdivisions
Central Lahore Circle: 5 divisions/26 subdivisions
Eastern Lahore Circle: 4 division/20 subdivisions
Okara Circle: 4 division/21 sub divisions
South- Eastern LHR Circle: 4 division/21 subdivisions
Sheikhupura Circle: 5 divisions/29 subdivisions
Kasur Circle: 5 divisions/22 subdivisions
Project Construction Circle: 4 divisions.
G.SO Circle: 3 divisions
These all are the whole information about the distribution of LESCO which provide electricity and power to its respective cities and divisions.
Click Here For LESCO Sample Papers
FESCO (Faisalabad Electric and Supply Company)
FESCO is the working service authority of Pakistan and is providing electricity to Faisalabad region and its nearby region namely TOBA TEKH SINGH, MIANWALI, CHINIOT, SARGODHA, BHAKAR, KHUSHAB and JHANG. The organization came into being on 1997. The FESCO provides electricity and power to its nearby city in a well manner and the company has its own technicians and it also provides its customer old and new tariff, complaints, news connection status and online bill paying service is being provided by the FESCO and one can also view his upcoming bill easily now through internet. The Faisalabad Electric Supply Company distributes the electricity to 3.23 million customers with the population of the 21 million under the territory of the mentioned region. The FESCO has approved distribution license from NEPRA under the act of 1997. The FESCO has its own helpline number 118 on which one can register complain easily and get any type of problem solved within blink of an eye. So one must say FESCO is also doing its job in a better way and is providing electricity on time to the consumers.
Click Here For FESCO Sample Papers
QESCO (Quetta Electric Supply Company)
QESCO is one of the best and leading power supply which is supplying power to the province Baluchistan except district Lasbela. It's smallest in terms of dealing customers but it covers 43% of the Pakistan. QESCO was one of the eighth AEB'S and was formed in 1981. QESCO also offers online bill paying, complaint registration, new connection is also facilitated to customers. Though QESCO is sustaining a deficit in electricity supplying but on the part of it it's providing a good facility to customers. The load shedding is a common problem which is being faced everywhere so QESCO also suffers from this shortage but no over shortage is being faced by the customers with respective to time of load shedding light comes and goes. As we see it also provide online billing which one can see before the arrival of bills on internet. QESCO sector also offers jobs for various candidate who are caliber for this field, in their own field. The company is enunciated in a short time and is having its own certificate for the commencement of the business which was issued by NEPRA.
Click Here For Qesco Sample Papers
HESCO (Hyderabad Electric Supply Company)
HESCO was established in 23rd April 1998 and is working and supplying power to inhabitants of Hyderabad and its nearby towns. The company got its certificate for the commencement of its own business on 1st July 1998 which was approved by NEPRA. The most intimate customer services are about 841,525 consumers. HESCO has divided 12 districts of Sindh province into 4 operation circles, 15 operation divisions and 67 operation sub divisions along with 6 construction divisions and 5 M and T divisions. Circle is headed by Superintending Engineers, divisions are managed by Executive Engineers and subdivisions are run by Sub divisional officers. Each division has customer service officer. The circle contains the following divisions and subdivisions.
Hyderabad circle: (4 divisions, 16 sub divisions)
Larr Circle: (5 divisions, 19 subdivisions)
Nawabshah Circle: (3 divisions, 20 subdivisions)
Mirpurkhas Circle: (3 divisions, 12 sub divisions)
The objective of HESCO is to supply power and distribute electricity equally in all parts which are connected with this and transmit the power in a well manner and for that they are striving day and night and making new projects in order to overcome from the ghost of load shedding and give consumers light on time.
Click Here For HESCO Sample Papers
GEPCO (Gujranwala Electric Power Company)
GEPCO was created in early eighties  on 25th April 1998 and  obtained the certificate for commencement of business on 5TH June in 1998. It supply power to the NEARBY DISTRICTS OF Gujranwala including, Hafizabad, Sialkot, Narowal, Gujrat and Mandibahauddin. Management and administration is entrusted to a Board of Directors which have 2,795,221 connections. The management administrators look after the operating MS Software's carefully and hire professional and skillful persons for this work. The mission of this power supply company is to provide electricity on the best level and to overcome load shedding and for that they are making ceaseless efforts in order to fulfill the demands of consumers and give them comfort. Now every power supply company is providing online connection, reconnection facility, bill paying and complaint registration facility is also done so as same GEPCO is also providing this facility to its consumers to avail the chance and with great comfort they can safely do their work. Jobs are also offered in this sector wherever vacancies are available in any sector of this department they advertise on their websites and in newspapers also.
Click Here For GEPCO Sample Papers
PESCO (Peshawar Electric Supply Company)
PESCO is the power supplying company which supply power to civil districts of Province Khyber Pakhtunkhwa.
Its organizational sector consists of eight distribution operational circles one construction directorate and one G.S.O circle. The name of these operation circles are mentioned below.
Peshawar Circle: 6 divisions /28 subdivisions
Khyber Circle: 5 divisions/24 subdivisions
Mardan Circle: 4 divisions/23 subdivisions
Swat Circle: 6 divisions/23 subdivisions
Bannu Circle: 5 divisions/23 subdivisions
Hazara Circle: 6 divisions/23 subdivisions
Construction Circle: 4 divisions/11 subdivisions
G.S.O Circle: 5 divisions/28 subdivisions
The mission of PESCO is to maintain the supply of power in each and every district in a meticulous manner with a great efficiency and reliability of power also. The consumers facilitation now online billing, new connections, complaint are registered easily plus jobs are also lying on their own websites in their different sectors where one can apply easily according to their amenities and required educational degrees.
Click Here For PESCO Sample Papers
In the Above we have provide you web links of all the electric supply companies of Pakistan and by visiting these web links you'll have all latest jobs of all electric supply companies of Pakistan. Please share this page with your friends and relatives on facebook, twitter and on any other social website that they would also take advantage from it.
Post Your Comment