Here at this page we'll provide you the latest advertisement of Pakistan Navy Engineering College Admissions 2015 Application Forms. The Navy Engineering College is a well known research university working under Pakistan Navy and it is located at Karachi, Sindh, Pakistan. Every year PNEC announce admissions for different programmes and here in the following you'll have complete list of programmes which this reputed college offers. PNEC awards degrees of Bachelor's, master's and doctoral in the science and engineering subjects, every years number civilians join PNEC and become navy officers, because after completing degree from this college Pakistan Navy offers job such candidates and they'll become officers of Pakistan Navy. In the following you'll have list of programmes offered by PNEC and also you'll have how you can get admission in such type of well reputed University.
Programmes Offered:
The university offers both undergraduate and graduate programs and in the following you'll have complete list of programs and also fields in which you can complete your program.
Undergraduate Programs are offered in the following fields: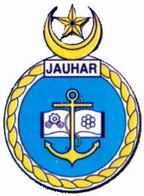 Mechanical Engineering
Electrical Engineering
Industrial and Manufacturing Engieering
Graduate Programs are offered in the following fields:
MS Control Engineering
MS Communications Engineering
PhD Electrical Engineering
MS Thermal Power
MS Thermo Fluids
PhD Mechanical Engineering and Robotics
In the above we've provide you the list of courses which are open to all students but there are some other courses too which are for the officers of the Navy exclusively and these are evening courses under the title Professional Development Courses. These courses are specially offered to the officers of Pakistan Navy in different universities of different countries such as (Saudi Arabia, UAE, Qatar, Oman, Sri Lanka, Bangladesh, Bahrain, Malaysia and Myanmar). List of courses given below:
Marine Engineering Systems Management Course (MESMC)
Weapon Engineering Systems Management Course (WESMC)
In the above we've provide you the complete list of programs for both civilians and Navy Officers, now it's upto you that in which field you wanted to have admission and now in the following you'll have complete list of facilities which are offered by PNEC during programs such as:
Laboratories and Workshops:
Computer Aided Designing and Manufacturing (CADAM) Centre
Computing Facilities / IT Infrastructure
Professionals Development Centre
Accommodation and Dining Facilities
Masjid
Convocation Hall / Auditorium
Sports Facilities
Transport
Dispensary (Sickbay)
Cafeteria
Extra Curricular Activities
How To Apply:
Every year college invites suitable students for different programs and mostly admissions announced between February to August.
Applicants may download application form from the official site of NUST because it is only constituent college which selects students for the programs.
Duly filled application form should reach the undersigned address before latest last date.
Contact Detail:
Address: Pakistan Navy Engineering College Professional Development Centre.
Phone: 021-48503070-48503044