NTS GAT Subject Schedule 2023
National Test Service has announced the NTS GAT Subject Schedule 2023 Check Test Dates and all candidates can get all information related to NTS, easily by visiting our site. Here our website has provided you with every single facility related to NTS such as candidates list can get easily the Registration Form Online of GAT Subject Test and candidates to submit an application form along with a Deposit Slip of Rs. 1500/- in favor of NTS as test fee and two recent photographs on the NTS head office through registered post or courier.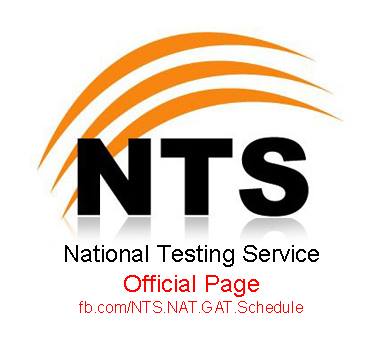 After the application collection procedure candidates need only to prepare for the GAT Subject test and here at our website, we have provided the solution to this problem that every candidate can prepare an online test for the GAT Subject test by visiting our site because we've provided you different short test just according to the syllabus announced by NTS and with the help these sample papers you can easily pass your GAT (Subject) Exam.
After the examination procedure, you'll have the exact answer keys of every test conducted and all those students who appear in the exam can get GAT Subject test Results online here at our website. The GAT Subject test is for Ph.D. programs and the same test is also used for the recruitment of graduates in different departments.
Candidates who desire to apply for the GAT Subject test should possess 18 years of education and once you pass this GAT Subject test can apply for Ph.D. Program any time you want because the test result will remain valid for two years for admission.
Every year a large number of students appear in the NTS test and NTS performs its duties brilliantly every year its result is this NTS is progressing day by day. For further information related to NTS please visit our site JobsAlert.pk and share this page with your friends and relatives.
NTS GAT Subject Schedule 2023
| | | | | | |
| --- | --- | --- | --- | --- | --- |
| Sr# | Test Date | Announced Date | Last Date | Slip Date | Result Date |
| 1 | Sunday, 12 Feb 2023 | Monday, 16 Jan 2023 | Monday, 30 Jan 2023 | Monday, 06 Feb 2023 | Monday, 20 Feb 2023 |
| 2 | Sunday, 14 May 2023 | Monday, 10 Apr 2023 | Tuesday, 02 May 2023 | Monday, 08 May 2023 | Monday, 22 May 2023 |
| 3 | Sunday, 23 Jul 2023 | Monday, 26 Jun 2023 | Monday 10 Jul 2023 | Monday, 17 Jul 2023 | Wednesday, 02 Aug 2023 |
| 4 | Sunday, 10 Sep 2023 | Tuesday, 15 Aug 2023 | Monday, 28 Aug 2023 | Monday, 04 Sep 2023 | Monday, 18 Sep 2023 |
| 5 | Sunday, 05 Nov 2023 | Monday, 09 Oct 2023 | Monday, 23 Oct 2023 | Monday, 30 Oct 2023 | Monday, 13 Nov 2023 |
Post Your Comment