As we all are well aware of this thing that nowadays most of the Pakistani students are getting interested in abroad studying and the scope of this things has reached to the mark, but if someone is not native of Ireland so he/she must formally apply for a visa in order to reach there. There are several rules and regulation which one have to follow in order to apply for a visa from Pakistan and continue the study there.
How to get a Study visa for Ireland from Pakistan 2020 (Forms, Fee, Consultants)
Embassy of Ireland in Pakistan Details
Embassy
Irish Honorary Consulate in Karachi, Pakistan
Address
House No. 6B, Sunset Avenue Off Sunset Boulevard, Phase II Extension Defence Housing Authority Karachi 75500.
Email
[email protected]
Telephone/Fax
+92 21 35891181 – 82 – 83 / +92 21 35821184
Website
N/A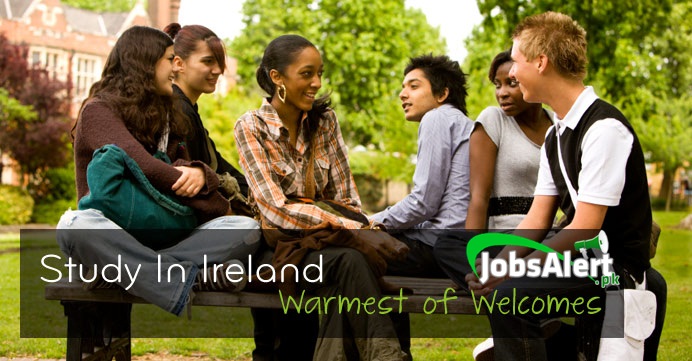 How to apply:
Firstly students are allowed to enroll themselves in respective universities or in their college by filling the form and sending the form to the respective university.
After getting the acceptance letter from that university one is allowed to join.
After getting yourself enrolled in your chosen university/college you must have to rush to the Irish consulate located in your country for the grant of a visa. Visa form can be acquired from the consulate after showing the original passport and original documents along with 2 photocopies of each.
Visa Documents:
There are a number of the documents are required for the application of visa which I am going to enlist below:
Details of the course of study
Information on where you will live
Evidence that you are self-sufficient.
 Copy of your passport with your original study visa
 Visa reference number and your nationality
Details of attendance if this is a further education course.
 A passport showing its validity, nationality, and other related data.
 Dates of your schedule telling about your arrival and departure from Ireland.
 Complete residential addresses.
Employment details in your home country
Required Documents:
 Visa application form
Student visa declaration form
Education documents from high school and university.
English proficiency certificate such as IELTS and TOEFL Evidence of finances – showing student to have access to €7000 per year for living expenses
 Proof of Medical Insurance.
Proof of enrollment on the stated course.
Proof of previous immigration.
Proof of previous work experience.
Letter of an acceptance-The letter would be acceptable only to recognized education institutes of Ireland. The letter must be for a full-time course and should be clearing mentioning that you have been accepted for the mentioned course as a full –time student.
Proof of your academic ability.
Proof of fees-Showing that the fee had been paid to the college as per demand.
Proof that the applicant or the sponsor of the applicant has a minimum amount of 7000 euro for each year of study in Ireland. An explanation of any gaps in your educational history.
Confirmation that you have a solid plan to come back to your home country after completing your education.
English Language Requirement:
As Ireland is an English country most of the courses are taught in English so English language skill is must in that regard you may require an English language test as proof.
IELTS academic- minimum score of 5.0
TOEFL academic- minimum score 173(computer-based).
Visa fee and processing time:
The general processing time for the visa application is 4 to 8 working weeks from the day of submitting the application. The general Visa processing fee for single entry in Ireland is $36 for single entry; the fee is non-refundable and had to be submitted at the time of submitting the application.
So this is the whole detail of applying for a student visa to study in Ireland.