As we all are well aware of this thing that nowadays most of the Pakistani students are getting interested in abroad studying and the scope of this things has reached to the mark, but if someone is not native of Japan so he/she must formally apply for a visa in order to reach there.
There are several rules and regulation which one have to follow in order to apply for a visa from Pakistan and continue the study there.
So, here on this page, we've provided you with complete information which would be very helpful for you to apply for the Japan study visa. So, read the following instructions provided step by step and apply confidently for it.
How to Apply Student Visa for Japan from Pakistan 2020:
Firstly students are allowed to enroll themselves in respective universities or in their college by filling the form and sending the form to the respective university.
After getting the acceptance letter from that university one is allowed to join.
Citizens of Austria, Germany, Mexico, Ireland, Switzerland, UK, Liechtenstein does not need any visa and can stay to 6 month s while rest of the countries need it.
The validity of visa will be on the length of the course student visa can be extended.
As the student got the appointment letter from the university so it means he/she is enrolled in the respective university for studies and they are allowed to visit Japan.
How to Get Student Visa for Japan from Pakistan 2020 (Forms, Fee, Consultants)
Embassy of Japan in Pakistan Details
Embassy
High Commission of Japan
Address
53 – 70, Ramna 5/4, Diplomatic Enclave 1 Islamabad 44000, Pakistan / PO Box 1119, Islamabad, Pakistan.
Email
[email protected]
Telephone/Fax
+92-51-9072500 / +92-51-9072352
Website
http://www.pk.emb-japan.go.jp/itprtop_en/index.html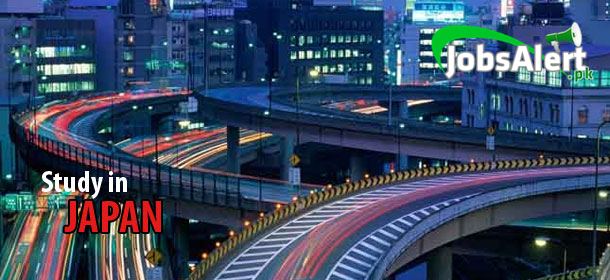 Documents Required:
Passport is required which should be valid up to more than six months.
Two 45mm*45mm passport size photographs are required.
Two visa application forms are needed to be available at the Embassy for the verification purpose.
A copy of the certificate of admission from a university should be attached which verifies that the student can bear all the expenses and will continue the studies over there.
All graduation certificates and mark sheets.
Bank balance certificates are required.
Income and tax certificates.
Relationship certificate between the applicant and his/her financial supporter.
Employment certificate of the financial supporter.
Visa Fee and Processing Time:
The processing of visa takes usually 5 working days and the cost of the visa is Single-entry: 3,000 yen / US$25.
Double or multiple-entry: 6,000 yen / US$50.
So this is the whole detail about the Japanese visa one can read the following instructions and afterward tap to step of applying. Please share this page with your friends and relatives on Facebook, Twitter and on another social website that they also take advantage of the above-mentioned information.