Nowadays everyone desire to study abroad and for those students, we provide you here How to Apply Student Visa for Malaysia from Pakistan. Mostly students of Pakistan moves towards Malaysia for the sake to complete higher studies but there are some students who are unable to get student visa of Malaysia and for them we have developed this page where you'll have complete instructions about how you can apply for student visa and which documents are required to apply for the visa, so read the following instructions carefully and apply confidently for the student visa for Malaysia.
As most of the Pakistani student is leaving for abroad for studies purpose and they are leaving for abroad for higher studies because they provide high studies to the students. So I am going to tell you about the visa procedure for Malaysia visa.
How to apply student visa for Malaysia from Pakistan 2019 (Forms, Fee, Consultants)
Embassy of Malaysia in Pakistan Details
Embassy
High Commission of Malaysia
Address
Plot No. 144-150 Street No. 17 Sector G-5, Diplomatic Enclave 44000 Islamabad
Email
[email protected]
Telephone/Fax
 (92 51) 2072900 / (92 51) 2833210
Website
http://www.kln.gov.my/web/pak_islamabad/home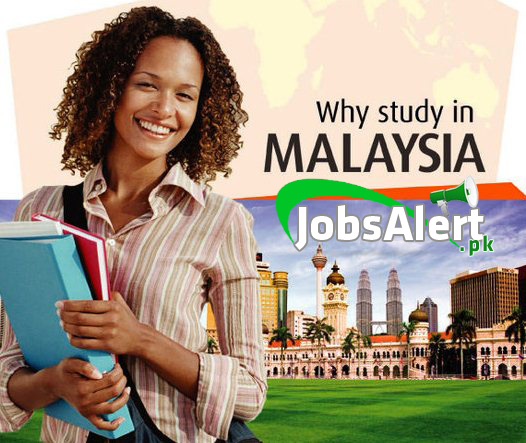 Procedure for visa application:
If you want to study in Malaysia so have to get a student pass first to enter into it.
Afterward, students have to apply to the institution and submit that pass to an institution and this pass will be submitted to immigration department Malaysia. This pass will take 21 working days for approval.
The student visa will be stamped along with a passport when he/she arrives in Malaysia.
How to apply for Malaysian University:
The first student has to check the closing date of the application of the applying department.
You should write detailed information to the institution
Download the application form from the university website online.
Admission form will be filled accurately and all the documents and other things are written on it thoroughly.
For a student, pass applies to higher education learning.
An institution will apply for student pass on behalf of the student to the Directorate of pass and immigration headquarters.
Immigration department will notify the institution after one month of application.
Apply six months before this process.
Student Visa Requirement:
Original passport and one photocopy of passport.
Visa application form
Two passport size photographs with blue background.
1 photocopy on CNIC.
Original approval letter from the department of immigration from Malaysia.
Letter from the university if applicable.
Payment of visa fees.
Invitation letter if any.
Student Visa Pass Procedure:
Submit the application form along with all needed documents to the institution which has the approval of immigration foreign affairs to recruit Malaysian students.
Your application will be accepted when it is read by the institution head which will help you in student pass application from Immigration Department of Malaysia.
If the student is accepted so the letter of approval from the immigration department of student pass will be released and is sent to an institution which allows the student to continue the studies.
Before leaving the native town student to suppose to give information of its arrival, time of flight to the institution.
As the student arrives the institution representative welcome the student at an airport and the visa of a student will be issued to it along with a special pass for entering which refer student as a state immigration department for issuance of a pass.
Within 2 weeks after your arrival institution will submit your passport to the immigration department to affix the student pass sticker.
All visas applications are submitted to the High Commission Of Malaysia.
Visa Cost and Its duration:
The duration of visa depends upon the study course of student that how long he/she will stay there and they will complete their studies, and if their visa date expires so students are allowed to apply for extension visa also but there is a condition that student must apply before expiry of current visa for extension visa.
The cost of student visa for Malaysia is £10 and the processing time takes a week.
So it's the whole information about student visa and all its requirements which are required for visa application.