You are looking for Sailor jobs on our site and here is the 5 results found of Sailor, and find more jobs in Pakistan with best search on our website.
Latest Sailor Jobs in Pakistan 2023
Latest Sailor Jobs in Pakistan 2023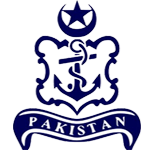 Sailor Jobs in Pak Navy PERMANENT
Lahore, Islamabad, Karachi, Rawalpindi, Peshawar, Quetta, Gujranwala, Multan
New vacancies for Sailor jobs 2023 and Sailor openings jobs in 2024 are listed online with new Sailor jobs posted daily. Previous Sailor jobs 2022 can also be applied for online. Make money from home or the office by choosing the right Sailor job for your qualification and experience. By applying to today's jobs at Sailor Punjab, Sindh, KPK, Balochistan, Gilgit Baltistan, AJK, you join a growing team.