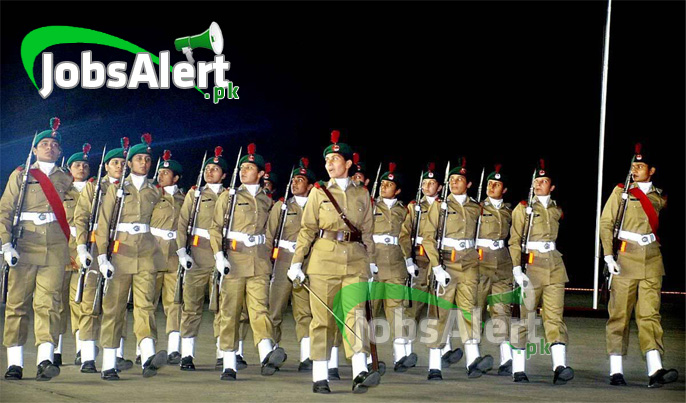 How to Join Pak Army for Females after Intermediate 2024 (FSc Pre Engineering / Medical)
The Pakistan Army is a reputed armed force in Pakistan, responsible for maintaining peace law and order in Pakistan. For the Pakistani Nationals, it is an honor to serve in any recruited rank. If you are a young female who is passionate about serving the nation by joining Pak Army after Intermediate as Captain for females and protecting Pakistani Nationals then I suggest you consider the following article related to How to Join Pak Army for Females after Intermediate 2024 (FSc Pre Engineering & Pre Medical) or FA / ICS / I.Com.
Courses to Join Pak army after FSc for Female 2024:
There are equivalent opportunities for females in the Pak Army in multiple fields for which the Pakistan Army announces multiple courses for females to join the Pak Army after FSc, FA and ICS Intermediate. The list of courses is given below.
Lady Cadet Course
AFNS Course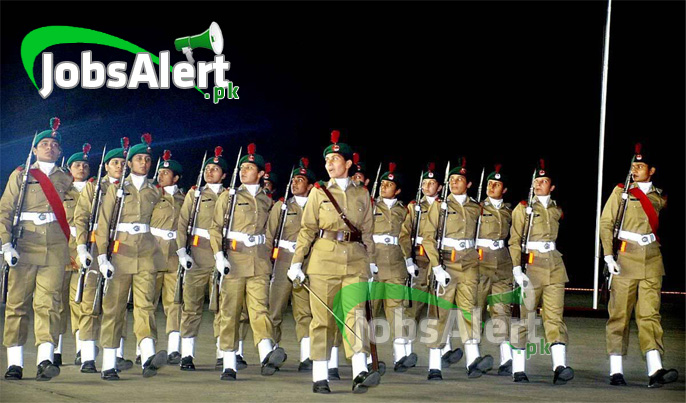 Join Pak Army Lady Cadet Course after FSc Pre Engineering:
The Lady Cadet Course (LCC) is a training program specially designed for young females to become commissioned officers in the Pakistan Army after FSc Pre Engineering. The unmarried female Pakistani Nationals between the ages of 18 to 28, having an Intermediate or above degree from a recognized board/university with at least 50% marks are eligible to apply. The two-year LCC training program covers the following subjects during the training session.
Corps of Services
Corps of Engineers
Corps of Ordnance
Corps of Electrical & Mechanical Engineering
Signals – Information Technology
Corps of Signals
After the completion of the LCC training program, the successful cadets are appointed as captains in the Pakistan Army in the relevant category in which they have completed their training program. So step forward and apply confidently to Join Lady Cadet Course to fulfill your dreams of serving the nation and providing the best services under the Pak Army.
Join AFNS after FSc Pre Medical for Female Only:
AFNS stands for Armed Forces Nursing Service and the Pak Army announced the AFNS Course, especially for females willing to join the Pak Army after Intermediate for Females in 2024. AFNS nurses play a vital role in the health and well-being of military personnel and their families. The nurses trained under the AFNS course are highly experienced and skilled professionals who are dedicated to providing the best service to their patients in any emergency condition.
Benefits of Joining the AFNS:
There are numerous benefits to joining AFNS and some of them are given below.
Competitive salary and fringe benefits.
Opportunity to serve the nation in any emergency condition.
Top-class training and development programs
It is the best possible opportunity for females to join afns after intermediate because once you are selected you have to complete a BSc in Nursing in a reputed armed forces medical institute located in major cities of Pakistan.
Join Pak Army After FSc for Female 2024 as Captain
Eligibility Criteria to Join Pak Army after Intermediate as Captain for Female:
The candidate must be qualified from local and foreign institutions that are recognized by the PEC (Pakistan Engineering Council) or HEC (Higher Education Commission) of Pakistan.
The age of applying candidates must be from 17 to 25 can apply easily.
Her marital status should be single.
Physical appearance includes age for females which must be 25 years and the second thing is the height which should be 5 feet and 2 inches.
Physical fitness is also and crucial constituent thing in this field which requires certain things which are mentioned below:
1.6 km running -7 ½ Minutes.
Push-ups should be 15 repetitions in 2 minutes fastly within a given time.
Sit-ups are also 15 times repetitions within 2 minutes.
Chin-ups are 3 times repetitions within 2 minutes also. Here the time is the same.
Ditch Crossin- 7.4 multiplied by 7.4 with a depth of 4.
These steps are the selection procedure from which females have to pass in order to join this field. Besides these steps, candidates have to appear in an intelligence test which is completely based on MCQs from basic subjects like Pak studies, Islamic studies, English, and General Knowledge.
Required Documents to Join Pak Army after FA for Female:
Certificate/Detailed Marksheet of FA/ FSC or equivalent. In the case of "O" levels and "A" levels, the equivalent documents are required issued by IBCC mandatory.
Computerized National Identity Card for 18 years and above along with "B" form and Guardian's National Identity Card (Father or Mother) less than 18 years.
6 colored passport-size photos duly attested by Principal class 1 or Gazette Officer from the back and front side.
Old Identity cards and "B" forms are not acceptable.
Those candidates who are serving Pak Army Soldiers having 50% marks in F.A/ FSC are eligible to apply.

Original as well as three photocopies of "Not Recommended" letters by ISSB are required for repeated candidates.
Ineligibility Criteria:
Already screened out twice by ISSB/GHQ Selection & Review Board.
Medically unfit candidates are not eligible to apply for this test.
Any individual who is dismissed from any Government job is not eligible.
The individual who is convicted of an offense by Court or Law who is involved in moral turpitude.
Here all the information is provided so that one can apply quickly and fulfil all the requirements.
All in all, no worries if any of you girls are unable to join the Pak army after your Intermediate for some reason, you have another chance to join Pak army after Graduation such as BA, BS, BSc, B.Com, BSCS or Masters.
Interested Blog...
About the Author
Post Your Comment