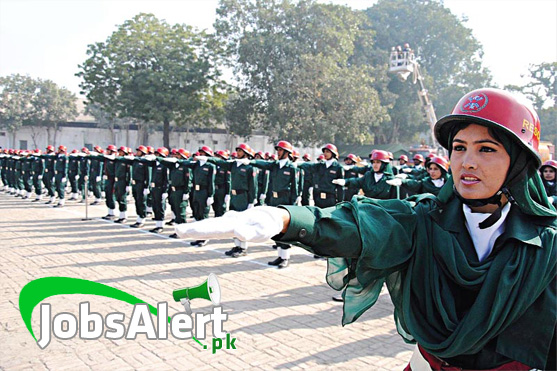 How to Join Rescue 1122 in Pakistan 2023 Eligibility, Criteria & Forms
For those who wanted to be Rescuer for those, we provide here How to Join Rescue 1122 in Pakistan 2023 Eligibility, Criteria & Forms. Rescue 1122 is an emergency service that is found in Punjab province, Pakistan. It's founded in 2006 and serves in the emergency condition of a medical, fire emergency. It's the most beneficial service on behalf of mankind one can easily access this service by dialing 1122 on-call and get their service immediately wherever you are they find you and anything happened to you they'll rescue you.
1122 is the rescue call service number which is absolutely free. The organization has a training center that provides training for emergency services to individuals. "Dr. Rizwan Nazeer" is the recent director of this organization. This organization is quite helpful because if suddenly anything happens so on one call they reach along with their services and safety measures to help the people with their open heart.
As it's a saying that "Almighty Allah loves those peoples who love to help others in their difficult time". So they are doing this job by saving people's lives through their services.  To run this Organization 1122 has a huge staff which is working day and night such there is a complete team of professionals which is leading this organization, there are call center operators which receive emergency calls and divert the emergency information to the rescuer and there is another team of rescuer which are always ready at their position to face any emergency.
So, to fulfill the requirement of staff it Rescues 1122 announces the latest job opportunities almost every month and here at this page we'll discuss the important tips related to the Jobs in Rescue 1122. So, read the following information carefully and make your future successful.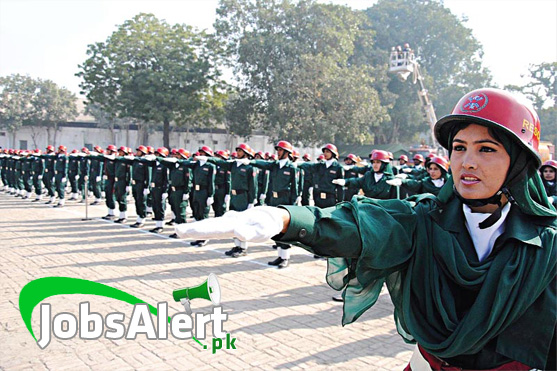 How to Join Rescue 1122 in Pakistan 2023 Eligibility, Criteria & Forms
Now I am going to describe the posts which are lying in this department:
Name Of Post For 36 Districts of Punjab:
Emergency Medical Technician (EMT) (BPS-11)
Computer Telephone Wireless Operator (CTWO) (BPS-11)
Fire / DERT Rescuer (FDR) (BPS-11)
Maintenance Technician (MT), Auto Electrician (AE) (BPS-08)
Rescue 1122 Jobs Eligibility Criteria:
For EMT individuals possessing a Nursing or Paramedical Diploma from a recognized institution are eligible to apply.
For Computer Telephone Wireless Operator B.Com or D.Com or DAE (Computer Science)with 2nd Division from a recognized institution and must be computer literate with typing speed of 30 words per minute is required to apply.
For Fire / DERT Rescuer DAE (Chemical, Electronics, Mining, Mechanical, Civil, Electrical, Telecommunication, Architecture) from a recognized technical Board or institution is required to apply but those having swimming skills will be preferred.
For Maintenance Technician DAE (Auto Electrician / Mechanical / Auto Diesel) is required to apply.
For Auto Electrician Technical Diploma in relevant field with relevant experience is required to apply.
The age of applicants should be between 20 to 30 years.
Applying Criteria for Rescue 1122 New Jobs 2023 Punjab:
Forms should be downloaded from PTS website.
Candidates have to deposit test fee through the prescribed deposit fee slip in the online branches of prescribed bank.
Applicant sends their form along with respective documents such as 2 recent photographs by courier/registered online website of PTS headquarter which is located in Islamabad.
Applications will not be acceptable if deposit slip (In original) is not attached.
Written, physical, driving, skid and psychological test is conducted by PTS.
Name Of Post For All Districts of KPK:
Computer Operator (BPS-16)
Transport Maintenance Inspector (BPS-14)
Audio / Video Cameraman (BPS-14)
Lead Fire Rescuer (BPS-12)
Emergency Medical Technician (BPS-12)
Wireless Technician (BPS-1)
Electrical Technician (BPS-11)
Fire Rescuer (BPS-11)
Disaster Rescuers (BPS-11)
Diver (BPS-11)
Helpers for Heavy Machinery (BPS-05)
LTV Diver (BPS-06)
Plumber (BPS-06)
Office Attendant (BPS-03)
Mali (BPS-03)
Barbor (BPS-03)
Security Guard (BPS-03)
Naib Qasid (BPS-03)
Sweeper (BPS-03)
How to Apply for Rescue 1122 KPK Jobs:
Interested male & female candidates may apply on the online application form at www.etea.edu.pk.
After filling online application form pay the processing fee in UBL Bank.
Rescue 1122 Latest Jobs 2023
So this is the whole information about the joining of rescue 1122. Today Government Jobs in Pakistan in any sector are announced and advertised in newspapers and are available at our site, one can join and apply online by visiting jobsalert.pk.
Interested Blog...
Post Your Comment