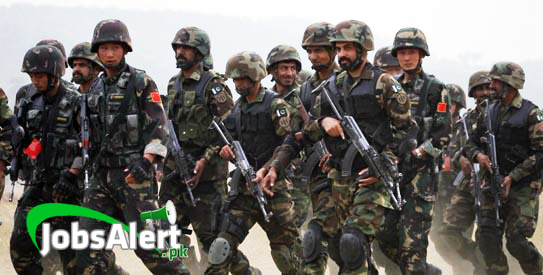 How To Join Mujahid Force in Pakistan 2023 Eligibility, Criteria & Forms
Today at this page we'll discuss How To Join Mujahid Force in Pakistan 2023 as Soldier / Officer for which Eligibility, Criteria & Forms are available below. Mujahid force is also a paramilitary force of Pakistan and is working for the defence and peace of our beloved country Pakistan and as we all know that we fully passionate to serve the nation by joining any defence force and if we are selected in Mujahid Force then we got much chances to fight against the terrorism and other problems which occurs in the way of progress of Pakistan.
Every year as career opportunities are posted in newspapers for all other defensive organizations and department like that jobs are also announced for this force too. Most of us don't get the latest advertisement for these opportunities and if anyone has advertisement then they don't know the how to apply against the positions and what are the requirements for these posts and what will be the recruitment procedure and to resolve this problem we have developed this page where you'll have complete information about all above-mentioned stuff.
Once you selected in this force then you have to undergo the training session and training center of this force is located in Bhimber which is the district of Azad Kashmir. This force offers career opportunities to many individuals in various categories. All over Pakistan number of individuals who are interested in this field to join this force are welcome to apply as per the following instructions. Nowadays as we all know that online services through internet facilitated the human beings a lot and within seconds we can register and apply for any of job along with having all the details so one can read all the procedure and apply instantly by fulfilling their requirements.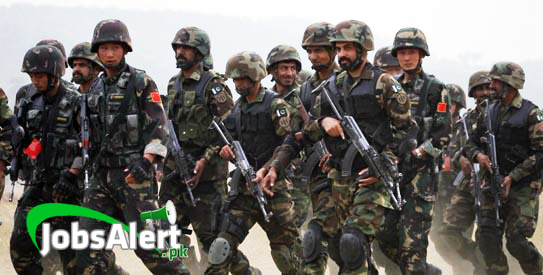 Mujahid Force Jobs 2023 in Pakistan Eligibility, Criteria & Forms
This force has application forms for commissioned officers and every year two months training is given to the individuals. Now I am going to discuss the criteria of this force that how to join this force what are the requirements.
Eligibility Criteria:
Education: Candidate must have an intermediate qualification and any other equivalent.
Nationality: Pakistani but should have domicile of Punjab.
Physical Eligibility: Height minimum 5 feet 4 inches and chest minimum 30 inches.
Age: Civilian candidate has age between 18 to 30 years old whereas retired military soldiers should have age between 18 to 45 years.
Retirement: Commission officer will be retired from this force after 23 years or 50 years age.
Pay and Allowance: Selected candidates will be given 13,685 salaries during a training period.
Ineligibility Criteria:
Candidates who have been terminated from any government sector and from any training center are not eligible.
Candidates who have been convicted by a court of law as an offensive are not eligible to apply.
Candidates who have submitted false documents are not allowed.
Such serving army personals who don't have NOC are not eligible.
Such candidates who have been rejected by ISSB are not eligible.
Such technical professional and army civilian who are associated with such civilian institutions are not eligible.
How To Join Mujahid Force in Pakistan 2023
So this is the complete information about joining this force of Pakistan and every year advertisers are given in newspapers and on each and every site of social media where one can easily access the websites and go through in probe of jobs of this and all kinds of jobs and interested and applying candidates fill their form online and send their respective listed documents on respective mailing addresses of this department and they afterward receive the mail or message that either they are selected for interview or not.
So whole information is given here correctly interested candidates download a form and start filling a form and submit forms on their respective dates.
Interested Blog...
Post Your Comment